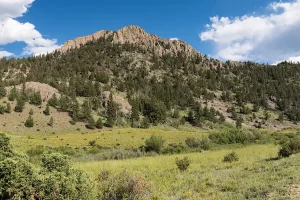 Improper disposal of sharps poses a risk to society and the environment. Sharps may contain traces of pathogens, medications, blood, bodily fluids, and infectious diseases. Exposure to these could have serious consequences to human health, soils, and the water supply.
Failure to comply with proper sharps disposal regulations can result in large fines, violations, and damage to your reputation. Partner with Medical Waste Pros Castle Rock to find reputable medical waste disposal services and make sure your sharps are handled properly today.
What Items Are Classified as Sharps?
The term "sharps" includes any medical item that can puncture or cut skin and waste bags. It refers to more than just needles. Here are some examples of items that classify as medical sharps:
Razor blades
Suture needles
Hypodermic needles
Culture dishes and slides
Trauma scene waste that can cut or pierce
Syringes with and without needles
Acupuncture needles
Scalpel blades
Broken glass from the laboratory including slides and slide covers
Safe, Secure Sharps Disposal in Castle Rock
Used needles and sharps should immediately be placed into a sharps disposal container after use. This reduces the risk of needle sticks or cuts from loose sharps. Your sharps container should be labeled properly and stored out of the reach of children and pets.
Do not throw loose sharps into the trash, recycling bin, or flush down the toilet. Contact Medical Waste Pros Castle Rock to find safe sharps containers and disposal programs in your area. We will make sure that your sharps are handled safely and disposed of properly.
Select the Right Sharps Disposal Container in Colorado
Colorado laws require sharps to be placed in an approved container for proper treatment until the waste is deemed noninfectious. The container must be made of rigid, leak-proof plastic and have a puncture-proof, tight-fitting lid. Containers should be properly labeled and never overfilled.
There are two basic types of sharps containers:
Single-Use – containers built to be used once and thrown out with the contents inside.
Reusable – containers built to be used multiple times. They disassemble for easy cleaning and sanitation and can be put back together for safe reuse.
Sharps containers are available from a number of retailers and can be provided by your chosen Medical Waste Pros disposal company. Call us at (720) 279-9002 or fill out the form to learn more.
How Our Process Works in Castle Rock
Finding secure sharps disposal services is easy with Medical Waste Pros Castle Rock. Follow these easy steps to find a provider near you:
Fill out the form or give us a call at (720) 279-9002. Provide some information about your sharps disposal needs.
Our local contractors will send you free quotes based on the specifics you have provided.
You will receive several quotes offering competitive prices. Select the company that is the best fit for you.
Get Free Quotes on Sharps Containers and Sharps Disposal Services
Navigating Colorado regulations regarding medical waste can be complex. Let Medical Waste Pros Castle Rock take care of that for you. Our services are compliant and safe for businesses in all industries. We use environmentally friendly methods and protect the community with proper waste management. Give us a call at (720) 279-9002 or fill out the form to request free quotes on services in your area today.