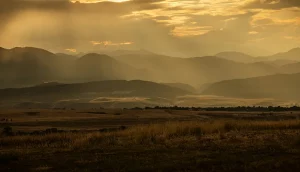 Regulated medical waste is a term that covers a wide variety of materials. These materials should be handled carefully to prevent the spread of disease and to maintain compliance with local, state, and federal regulations. Here are some common items defined as regulated medical waste:
Blood spill cleanup materials
Staples and wires (cardio-catheter wires)
Items saturated with blood or other potentially infectious materials (OPIMs)
Dialyzers and tubing
Needles and syringes
Broken glass
Glass pipettes, slides, and tubes
Surgical specimens
Containers, catheters, or tubes containing blood, blood products, or OPIMs
Scalpel blades and lancets
Disposable suture sets and biopsy forceps
Microbiology specimens
Used culture plates, tubes, bottles, and devices
Because regulated medical waste is such a general term, it can be broken down into 6 categories. Each category is regulated federally and locally, so be sure to check with Castle Rock guidelines when handling and disposing of any kind of medical waste.
Here is a description of each category:
Human Blood and Blood Products
This category covers any kind of blood disposal including plasma, serum, bodily fluids containing blood, and other blood components.
Isolation Waste
Waste comes from humans or animals that have been isolated to prevent the spread of infectious agents and anything that has potentially been contaminated with a highly communicable disease.
Pathological Waste
Human anatomical waste, tissues, organs, or body parts.
Culture and Stocks of Infectious Agents
Waste is created during clinical or research laboratory procedures involving communicable infectious agents.
Contaminated Animal Carcasses, Body Parts, and Bedding
Waste from animals that have been intentionally exposed to pathogens during research, in vivo pharmaceuticals testing, or biological production.
Contaminated Sharps
Used and contaminated materials that can puncture or cut skin and waste bags.
Regulated Medical Waste Disposal Services in Castle Rock
Medical Waste Pros Castle Rock partners with compliant regulated medical waste disposal companies that have proven to provide reliable and safe services. We will connect you with a company in your area that will assist in keeping your office clean and the community safe. The process is quick and easy, simply follow these 3 steps:
Fill out the form or give us a call at (720) 279-9002. We will gather information to provide you with free, personalized price quotes.
Our Castle Rock contractors will send you quotes within minutes.
You will be able to review the quotes and select a company that works with your budgetary and service needs.
Get Free, No Obligation Quotes on Regulated Medical Waste Disposal Today
Improper medical waste disposal puts your entire area at risk. Prevent environmental damage and disease outbreaks with safe disposal services. Medical Waste Pros offers affordable services throughout Castle Rock and the surrounding areas. Give us a call at (720) 279-9002 or fill out the form to begin the process today. We look forward to working with you.