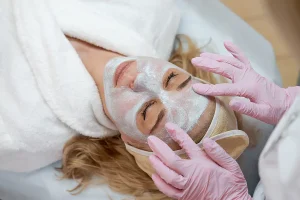 When you think of a med spa, words like luxury, beauty, and relaxation come to mind. To maintain that image, you will need to keep your facility clean and safe. Medical Waste Pros offers safety-focused solutions to collect and dispose of medical waste. Hygienic waste collection reduces microbial contamination and lowers infection risks, creating a trusted environment for your clients.
The complexity of your medical waste will vary based on the services you provide. Med spas are held to the same standards as any other medical establishment and will need to take the necessary precautions to maintain compliance.
Your physicians, nurses, and estheticians should be trained on how to segregate sharps, pharmaceuticals, and biohazardous waste according to OSHA, FDA, and CDC standards. Safe handling and compliance training reduces hazards and promotes infection control.
What Type of Medical Waste Is Generated by Med Spas
Med spas are responsible for the proper handling, storage, and treatment of medical waste. Medical Waste Pros will help you develop a compliant waste management strategy, complete with proper containers and a customized schedule.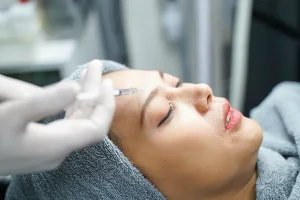 Many injectable, therapeutic, and cosmetic procedures involve needles and other sharps. Sharps should be immediately placed into an approved sharps container upon completion of each procedure. When containers are three-fourths full, they must be removed and disposed of safely.
Syringes and glass vials containing less than 50 mL of non-hazardous pharmaceuticals can be discarded in a designated sharps container. If the medicinal contents exceed 50 mL, eject the contents into an absorbent material and place it in a red bag for disposal. Be sure to check state regulations for specific disposal rules.
If you are handling hazardous pharmaceuticals, you will need to follow additional guidelines.
Regulated or biohazardous waste includes blood, blood products, and items saturated with blood. Procedures like platelet-rich plasma therapy (PRP) may generate this type of waste. Careful handling of regulated waste protects your staff and prevents the spread of disease.
Medical Waste Disposal Solutions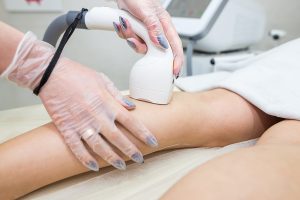 Medical Waste Pros will keep your med spa in compliance with all state and federal regulations while maintaining the luxury atmosphere your client desires. We will customize your waste services to meet your volume and budgetary needs.
Medical Waste Pros offers recurring pickup schedules, one-time services, and drop-off services. Additionally, we have several training options to minimize risk and improve safety.
Let Us Help Your Med Spa Dispose of Medical Waste
Our local medical waste providers will send you free quotes for your medical waste needs. Simply, give us a call at (888) 755-6370 or fill out the form to connect with companies near you. Our waste management experts will help you select services and containers to make your med spa safe and compliant today.