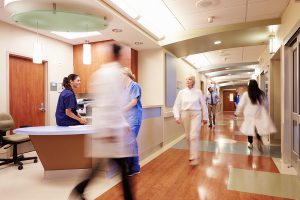 Medical Waste Pros can help you with the collection, storage, transportation, and treatment of any kind of medical waste. We collaborate with trusted local professionals that service integrated healthcare delivery networks (IDNs) and hospitals.
Our goal is simple- we want to make your facility compliant, help you reduce risk to your employees and patients, and create a sustainable, affordable medical waste disposal system to help you dispose of your medical waste quickly and safely.
Hospitals, Healthcare Facilities, & Surgery Centers Medical Waste Disposal
Our network of professionals can help you with any type of medical waste or general waste disposal, including:
Our experts take the steps necessary to minimize and eliminate the chance of exposure. Our removal vehicles contain sealed containment receptacles and comply with all regulations set forth by the Department of Transportation and OSHA. We help you stay in compliance with the Resource Conservation and Recovery Act (RCRA) and take the steps necessary to make sure your facility is disposing of medical waste properly.
Get Free, No Obligation Quotes on Medical Waste Disposal Today!
Medical Waste Pros can help you find a reliable local provider to help you with medical waste disposal and medical waste management for sharps disposal, regulated wastes, biohazard disposal, and more.
To get started, fill out the form to the right, or give us a call at (888) 755-6370. Within minutes, we'll get you free, no-obligation quotes within minutes!