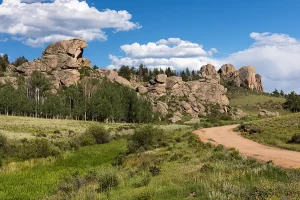 Pharmaceuticals are a pivotal part of healthcare. The handling of pharmaceuticals is necessary to treat medical conditions and help patients recover from illness. Pharmaceutical waste management is a key step in the safe handling of pharmaceuticals.
Pharmaceutical waste can be defined as unused, expired, or leftover medication. It can be classified as either hazardous or non-hazardous, depending on the risks it may pose to humans or the environment. Hazardous and non-hazardous materials require different handling and disposal as set by local and federal regulations.
Pharmaceutical Waste and Its Disposal in Colorado
In Colorado, pharmaceutical waste is strictly regulated. Hazardous waste pharmaceuticals must be managed in accordance with the Colorado Hazardous Waste Act and implementing regulations. Waste pharmaceuticals that are not hazardous must be disposed of at an approved solid waste disposal site or treated with another approved disposal method.
Regulations for pharmaceutical waste have been put into place to protect both human health and the environment. When medication is tossed in a landfill or flushed down the drain, they contaminate the ground and water. Proper disposal prevents environmental damage and ensures that unsafe chemicals do not end up in our drinking water.
Is My Pharmaceutical Waste Hazardous?
Because the disposal methods may differ for hazardous and non-hazardous pharmaceutical waste, it is important to recognize whether or not your waste is hazardous. Pharmaceutical waste is classified as hazardous if it meets at least one of the following requirements:
The material is already regulated by your state environmental agency.
The sole active ingredient in the material is listed as hazardous by the Resource Conservation and Recovery Act (RCRA).
It material contains ingredient(s) that result in the pharmaceutical exhibiting characteristics of hazardous waste (corrosive, reactive/explosive, ignitable, or toxic/radioactive).
Medical Waste Pros Castle Rock can help you dispose of both hazardous and non-hazardous medical waste. Give us a call at (720) 279-9002 or fill out the form and we will connect you with providers in your area right away.
Medical Waste Disposal for Pharmaceuticals throughout Castle Rock
Many industries handle pharmaceuticals on a daily basis. The following businesses can benefit from pharmaceutical waste removal services:
Long-term facilities, nursing homes, and hospice care providers treat many patients with varying medications. Our disposal services will safely dispose of pharmaceuticals to keep your residents safe and help you maintain regulatory compliance.
Pharmacies handle hazardous, non-hazardous, and controlled medications. Our disposal services provide proper disposal for all types of medications.
Private practices and clinics produce all kinds of medical waste. Medical Waste Pros will help you safely dispose of your waste and keep your office clean while reducing your liability.
Medical Waste Pros works with RCRA, OSHA, and the Department of Transportation to properly dispose of all types of medical waste. Contact us today to schedule services that will reduce liability and ensure compliance for your hospital today.
Get Free, No Hassle Quotes on Pharmaceutical and Hazardous Medical Waste Disposal in Castle Rock
Reduce the threat pharmaceutical waste has on the environment and the public with proper disposal services from Medical Waste Pros Castle Rock. We will help you streamline your waste management procedures and reduce your liability. Get started by calling us at (720) 279-9002 or filling out the form. Within minutes, you will be contacted by our expert providers with free price quotes.