What Are Sharps & the Importance of Disposal
Medical waste is generated by healthcare facilities, various businesses, and homes. It is created in the diagnosis, treatment, and immunization of human and animal health. Medical waste falls into two categories, general medical waste, and regulated medical waste. Because of the possible danger to health and safety, sharps are considered regulated medical waste (RMW).
RMW has the potential to cause injury or spread disease, requiring specific handling and disposal to protect yourself and others. Sharps should never be thrown into the trash, placed in recycling bins, or flushed down the toilet. Instead, sharps should be immediately placed in an FDA-approved sharps container after use.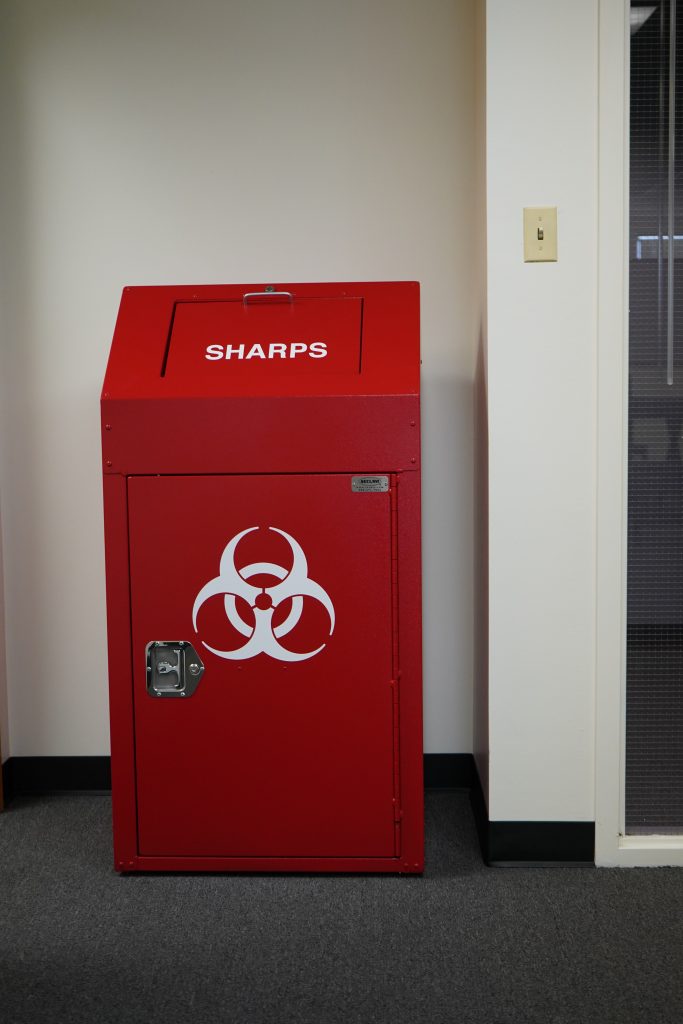 Our sharps services are a convenient way to get rid of your sharps safely and securely. Safe collection and disposal reduces the spread of disease and prevents injuries while keeping you in compliance with federal waste laws and OSHA regulations.
Sharps Drop Off
Drop-off services are safe and easy to use. You can use our online system to search for collection sites in your area. When you have selected a location, you will be able to drop off your sharps during business hours. The process is quick, secure, and available across the country. Our services comply with the FDA, OSHA standards, and all medical waste regulations.
Medical Waste Pros is committed to providing small businesses and homes with efficient and affordable solutions to safely dispose of sharps and other medical waste.
Get Free Quotes on Sharps Containers and Sharps Disposal Services Today
Sharps drop-off services are just a click away. Rather than scheduling a large medical waste disposal service, drop off your sharps for safe disposal. We specialize in small-scale medical waste disposal for small businesses and individuals using sharps in their homes. Find a drop-off location near you today.