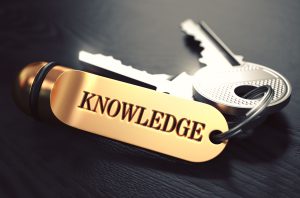 Medical waste disposal is a tricky subject. Not only are there requirements to ensure that any hazardous materials are properly handled, there are specific regulations on the state and federal levels that dictate how to handle each type of waste properly.
Healthcare facilities, Dental Offices, and even Funeral Homes have a multitude of rules and information they need to understand—and if you end up disposing of medical waste improperly, you're not only facing heavy fines, but you could endanger the health and lives of your employees, sanitation workers, and the general public.
Medical Waste Pros wants to make sure that you make an educated decision about medical waste disposal, and understand the terminology, rules, and regulations your industry has to adhere to.
Learn More About Medical Waste Disposal and Waste Management Today—check out the articles we offer by clicking on the subjects below!
White Papers
Our experts have put together some resources and articles on managing your medical waste and other related topics to help you out. Click on any of the links below to get detailed information on some of the most commonly asked questions on medical waste disposal.
With the number of different industries that produce and deal with medical waste, it's critical for healthcare providers and small practices alike to be aware of the regulations, container requirements, and other essentials during their medical waste disposal. Get the breakdown for your industry here.
Medical Waste Disposal, Management, and Regulations Articles
Every occupation has certain hazards and dangers. Some professionals, especially those in the medical industry, come into contact with infectious materials that can cause diseases. We've outlined what OPIMs are commonly found in the medical industry, as well as safe practices for disposal of these materials.
Selecting a medical waste disposal provider shouldn't be taken lightly. There's a lot of trust and risk that you put into these services. Medical Waste Pros can connect you with a reputable provider in your area- but it's up to you to be sure you choose the right company for your specific needs. We'll steer you towards multiple medical waste disposal companies in your area, but here are some things to consider when you're reviewing their quotes.
You have several options when choosing a medical waste disposal service, but which one will work best for you? This article explains the difference between mail-back systems and container pickup systems so you can make an easy, informed decision.
Failing to dispose of your medical waste properly can result in severe civil penalties and injunctions. Your employees, the environment, your reputation—these are just a few things that are put in jeopardy when you commit improper medical waste disposal. The best way to ensure you follow all federal and local regulations and guidelines is to hire a compliant and reputable medical waste disposal company to take care of it for you. Read more about the costs of improper medical waste disposal in this article.
A variety of laws dictate correct practices when it comes to medical waste generated by businesses. Some agencies have the authority to enforce their laws, while other agencies simply make recommendations. Keep your employees, your customers, and the environment safe by practicing safe medical waste disposal, and learn what laws have power over you here.
If you generate medical waste you are legally obligated to store and dispose of it properly. This guide will help you understand what type of container you need to use for the different types of medical waste you produce. Keep your customers, employees, and the environment safe.
Producers of medical waste should be familiar with the various entities and regulations that govern medical waste—yet educating yourself on who regulates medical waste can be a challenging process. The truth is, there are numerous federal and local guidelines to follow, and staying compliant with all regulations is burdensome. Read more in this article about who regulates medical waste and how professional disposal services can help you stay compliant.
When it comes to medical waste disposal, you have several choices. For facilities that generate only small amounts of medical waste—like dentist offices or tattoo parlors—mail-back medical disposal services are convenient and cost-effective. Learn all about mail-back disposal of your medical waste here.
Pharmacies produce all kinds of waste, some of which are hazardous. This article will take you through how the RCRA defines hazardous pharmaceutical waste and how you are supposed to dispose of it. Medical waste service providers can help reduce the time and money you spend trying to figure out complicated regulations.
Medical waste disposal can become a complicated nightmare. As rules and regulations constantly change it can be difficult to keep up with proper methods of disposal. One of the best ways to ensure you do everything right is to partner with a medical waste disposal service provider, but there are additional strategies to help you organize the most efficient disposal process. Learn a few tips here.
Exact definitions and terminology for regulated medical waste (RMW) vary by state. Depending on your location, it may be referred to as infectious waste, biomedical waste, or red bag waste. Regulations regarding handling, disposal, and training may also differ. Learn about the categories and how to dispose of these types.
Carefully managing sharps is important for public safety. This article with give you tips to keep up with all things sharps compliance and management. Read about the specific laws regarding sharps safety and ways to securely destroy any sharps you or your practice may have.