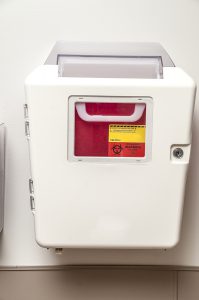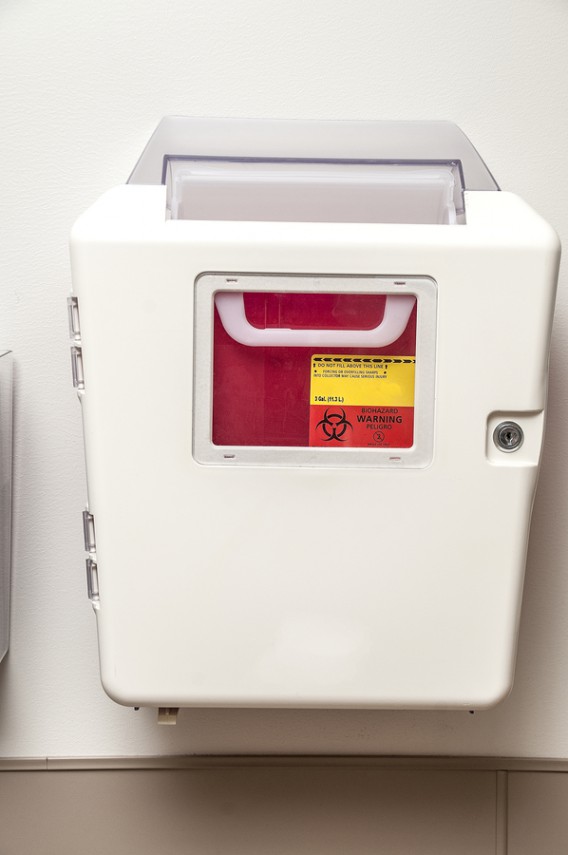 Any type of needle, syringe or medical object that has a sharp point or edge is something that needs to be disposed of properly.
Also known as Sharps, there are dozens of businesses, medical providers, and individuals that use items that require proper Sharps Disposal.
Medical Waste Pros has experts in your area that can help you with proper sharps disposal. We'll connect you with a medical waste disposal professional that can provide pickup or mail-back containers to ensure your medical waste is disposed of safely and securely.
Protect your sanitation workers from exposure to potentially hazardous materials by hiring a local medical waste disposal professional.
Sharps Defined
From the occasional syringe for someone at home to large volumes of used syringes from medical offices or hospitals, we'll provide the sharps container, and replace it with an empty container once it is full. We provide sharps containers and sharps disposal for virtually any industry, including:
Vets
Tattoo artists
Piercing artists
Doctors
Casinos
Restaurants
Office buildings
Residential and more
What is 'Sharps' and Sharps Disposal?
Sharps are generally defined as any Item that can prick or penetrate the skin or can puncture waste bags and cardboard boxes that could potentially spread infectious agents- specifically Hepatitis B (HBV), Hepatitis C (HCV), and Human Immunodeficiency Virus (HIV).
Generally, Sharps that have been used or are intended to be used for human or animal patient care in medical, research, or industrial laboratories, including:
Hypodermic needles
Pasteur pipettes
Syringes
Scalpel blades
Lancets/"fingerstick" devices
Auto-Injectors
Infusion sets
Capillary tubes
Razor blades
Connection needles/sets
Broken glass from the laboratory including slides and slide covers and more
When you dispose of Sharps, there are specific requirements on the state and federal level for handling and packaging by OSHA and the Department of Transportation.
How to Dispose of Sharps
One used, any of the Sharps listed above should be placed in a Sharps disposal container. These containers are leak-proof and made of a puncture-resistant plastic and puncture-resistant lid that can be handled without concern or risk of exposure.
If an FDA-cleared container is not available a heavy-duty plastic household container, such as a laundry detergent container can be used as an alternative.
Be sure to never place any loose Sharps in any trashcan or recycling bin- and never flush Sharps down the toilet. If you do, you're putting janitors, housekeepers, children, and other sanitation workers in harm's way.
Even if it's just for your pet, the guidelines are the same- be sure to use the same Sharps guidelines to safeguard anyone that could be exposed to Sharps waste.
Get Free, No-obligation Quotes on Sharps Disposal Services Today
Medical Waste Pros will connect you with a safe, reliable local Sharps disposal provider. They can recommend the best disposal system for your needs, from a mail-back system to regularly scheduled pickups. What you need really depends on how much and how often you need medical and hazardous waste disposal. To get started, fill out the form to the right, or give us a call at (888) 755-6370. Within minutes, we'll get you free, no obligation quotes within minutes!