If you need medical waste disposal or any type of hazardous waste disposal, Medical Waste Pros is your source for a reliable waste disposal expert right in your area. We mainly focus on the industries below but can service any industry or company that needs medical waste disposal. Click on any of the images to get started, or you can fill out the form to the right for a free, no-obligation quote.
Medical Waste Disposal
Medical Waste Pros is your compliance partner- let us help you find a reputable local medical waste disposal company to help you with your ongoing disposal and training needs. We service all aspects of the healthcare industry, including:

Pharmaceutical Waste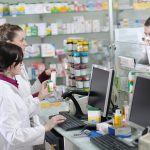 Discarding expired prescriptions and medications that are no longer in use is an important part of proper medical waste disposal. Let Medical Waste Pros help ensure you comply with state and federal laws for transporting and disposing of pharmaceutical waste. We service:
---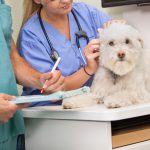 Veterinarian Facilities
Sharps, prescriptions, and other regulated medical waste created through contact with animals need to be handled the same way as any other medical waste. Medical waste pros can help dispose of any medical waste related to animal treatment, including:
Get Free, No-Obligation Quotes on Waste Removal and Disposal Services today
Medical Waste Pros can help you find a reliable local waste removal provider for sharps disposal, regulated waste, biohazard disposal and more. To get started, fill out the form to the right, or give us a call at (888) 755-6370. Within minutes, we'll get you free, no-obligation quotes within minutes!