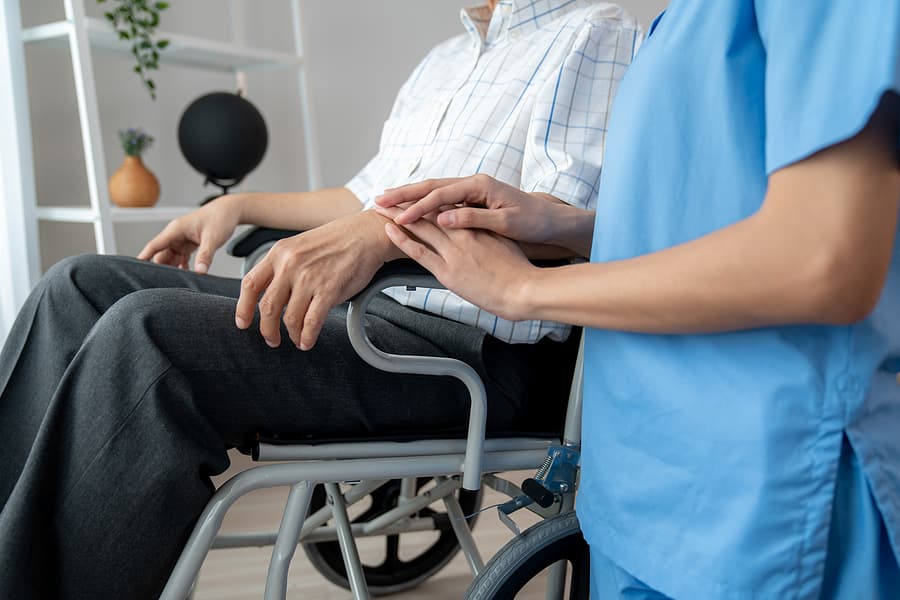 It is common for the residents of nursing homes and long-term care facilities to require daily medical care. Medical waste generated in the facility is subject to the same regulations as hospitals and other healthcare providers. Careful handling and safe disposal of medical waste ensures a safe environment for your residents and staff.
Compliance training should be completed by any staff member that may come into contact with medical waste or potentially infectious materials. Knowing how to recognize, safely handle, and segregate regulated waste is essential in maintaining compliance with medical waste regulations.
Common types of medical waste generated in long-term care facilities include:
Chemotherapy waste
Radioactive waste
Challenges of Long-Term Care
Nursing homes and care facilities face liability challenges that differ from other types of healthcare. Proper medical waste management prevents residents from coming across contaminated medical items that could injury or infect them. When housing elderly or cognitively-impaired residents, proper medical waste disposal is critical to their safety and well-being.
Medical Waste Solutions
Medical Waste Pros offers compliant waste management services to help you navigate the numerous and complex medical waste regulations. Our experts will help you create an effective waste management system to keep your facility safe.
Other Helpful Services
Incoming residents of long-term care facilities may need assistance downsizing as they make the move to your facility. Below is a list of services that will help residents safely make the transition:
Get Free Quotes on Medical Waste Removal Services Today
Medical Waste Pros offers reliable medical waste removal services catered to the unique needs of nursing homes and long-term care facilities. We partner with local providers that are compliant and safe. Give us a call at (888) 755-6370 or fill out the form to receive free quotes on our services today. Within minutes, you will be contacted by medical waste disposal providers in your area.