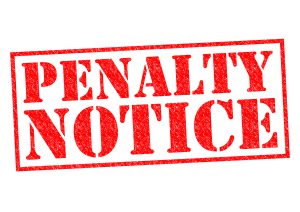 When it comes to medical waste, most people refer to the Occupational Safety and Health Administration (OSHA) and their Bloodborne Pathogen Standard. But did you know that there are several other agencies and laws that also regulate medical waste? The costs of ignoring the guidelines set forth by other regulations and agencies can be substantial.
Medical waste does not only pose risks to employees, as pointed out by OSHA's Bloodborne Pathogen Standard but inherently raises other environmental and public health concerns. On the federal level, other agencies with guidelines regarding the handling of medical waste include:
Determining how to enforce proper medical waste disposal procedures rests with state governments. Twenty-nine states have elected to allow OSHA to enforce the Bloodborne Pathogens Standard, while the rest have comprised local departments to address this. State environmental departments also conduct inspections and enforce medical waste disposal standards.
Many state governments also have their own laws for handling medical waste. You must review any applicable local laws in order to stay compliant and prevent causing harm to public health and the environment. Here's a tool provided by the Healthcare Environmental Resource Center to get you started.
Assessing the Penalties for Medical Waste Disposal Violations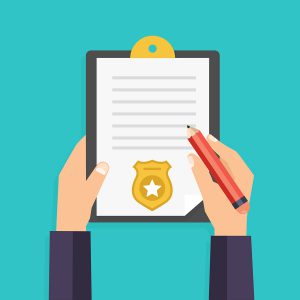 The costs of violating these standards varies on a case-by-case basis. Depending on the severity, medical waste violation fines can range from $5,000 to $70,000 per violation under OSHA recommendations alone. This does not include fines from other agencies, like state environmental departments.
Here are some cases in which businesses and organizations in the medical sector failed to properly dispose of their medical waste and faced the consequences.
UPMC, AHN Both Fined by Pennsylvania State Department of Environmental Protection
June 21, 2016
Twelve University of Pittsburgh Medical Center (UPMC) hospitals were found in violation of medical waste disposal procedures by Pennsylvania's State Department of Environmental Protection (DEP) this year.
UPMC's improper disposal was first noticed when residents of a neighborhood located next to a landfill identified red bags full of untreated medical waste in the landfill. After several authorities were notified, the DEP initiated an investigation that lasted two years.
During the investigation, the DEP also found that Allegheny Health Network (AHN) was improperly disposing of medical waste and issued violations as well. UPMC was issued $451,000 in fines, while AHN was issued $86,900. Both hospitals were required to review and update their medical waste policies and re-train employees on updated procedures.
The DEP reported that UPMC hired a medical waste disposal contractor to ensure its compliance with federal and local laws and prevent further violations.
Arizona Star Valley Veterinary Clinic Fined for Veterinary Medical Waste Violations
November 30, 2011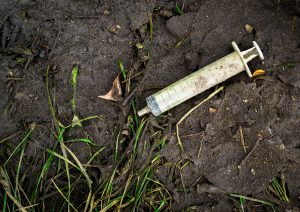 The Arizona Department of Environmental Quality (ADEQ) and Arizona Attorney General's Office found Star Valley Veterinary Clinic in violation of standard medical waste disposal procedures in 2011. The investigation showed that the clinic had been improperly disposing of syringes contaminated with blood from 1999 to 2009.
The clinic was issued a $65,000 fine as punishment for the violation. Funds from the fine were directed to the Humane Society of Central Arizona to help treat sick animals and educate veterinary professionals on the proper management of medical waste.
New Hampshire Cheshire Medical Center Pays for Violating Medical Waste Procedures
November 5, 2015
New Hampshire's Department of Environmental Services (NHDES) charged Cheshire Medical Center for violating proper medical waste procedures in November 2015. During a routine inspection in May 2013, NHDES discovered that Cheshire Medical failed to identify certain pharmaceutical wastes as hazardous and dispose of them properly.
The medical center also was not following medical waste storage guidelines or adequately training employees on disposal procedures. Cheshire Medical Center was fined $200,000 for the violations.
Medical Waste Laws Are Not Only for the Medical Industry
Be aware that medical waste is not only generated by businesses in the medical industry. Businesses and institutions in transportation, manufacturing, hospitality, department stores, education, and cleaning services have been charged with penalties for improperly disposing of medical waste in the past as well.
The consequences of violating standard medical waste disposal procedures can be severe. The reckless disposal of medical waste does not only result in monetary fines—it can do enormous damage to a business's reputation, cause harm to the health of employees and the public, and have corrosive effects on the environment.
Don't Leave It to Chance—Dispose of Your Medical Waste Properly With a Compliant Disposal Contractor!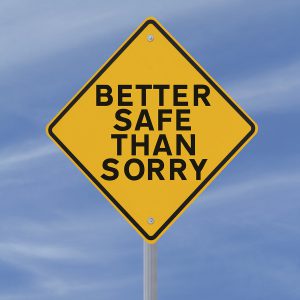 Medical Waste Pros understands that the disposal process is complicated and fraught with opportunities to make errors. That's why we've developed tried-and-true compliant methods to handle your medical waste with ease.
We offer a number of medical waste services across a variety of industries and are fully equipped to meet your medical waste needs. No matter your industry, and even if you only have a small amount of waste, we ensure its proper disposal. Don't let your business violate medical waste disposal standards—fill out the form to the right or call Medical Waste Pros at (888) 755-6370 today for free quotes on safe, compliant medical waste disposal services.