Bountiful Sharps Drop-Off Solutions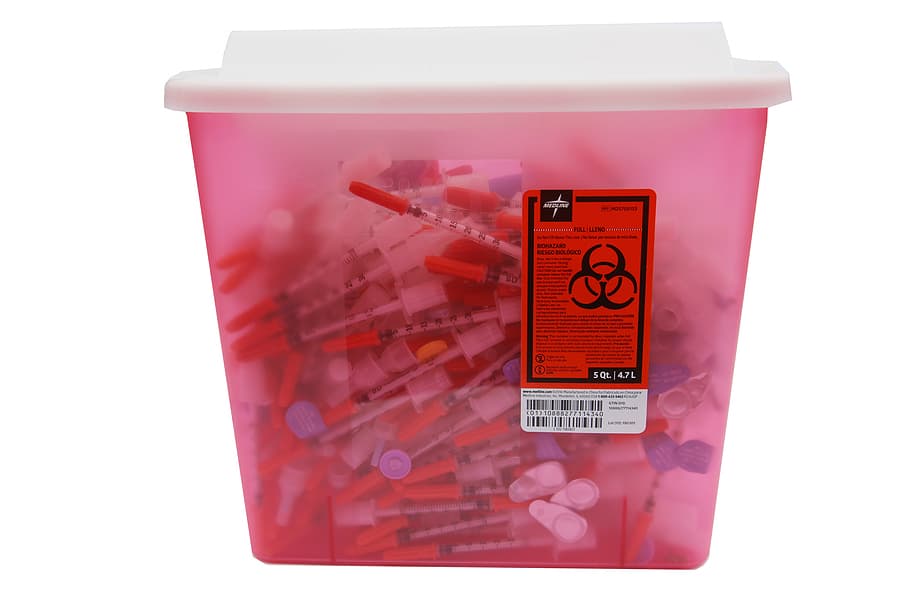 We offer a variety of services for all types of medical waste disposal needs, including small services solutions such as sharps drop-off in Bountiful and around Utah. You can use our online drop-off directory system to search for collection sites in your area. When you have selected a location, you will be able to drop off your sharps during business hours. The process is easy, quick, secure, and available across the country. Our services comply with the FDA, OSHA standards, and all medical waste regulations.
Medical Waste Pros is here to help small businesses, and homes with compliant and affordable solutions to safely dispose of your sharps safely.
The Importance of Proper Sharps Disposal
Medical Waste Pros is here to provide services to every industry, and we specialize in small-scale medical waste disposal for businesses, homes, and offices. This can include, but is not limited to, clinical testing laboratories, tattoo parlors, day spas, and mobile clinics.
Our drop-off sharps services in Bountiful are convenient, inexpensive, and in line with laws and regulations. We are committed to making it easy to protect yourself and others with safe and effective sharps disposal solutions.
Drop Off Process
Medical Waste Pros provides a variety of medical waste, sharps disposal, and pharmaceutical waste services in Bountiful through a network of local service providers. We can provide you with secure, legal and affordable medical waste disposal services.
If you have smaller quantities of sharps to dispose of, we recommend using a drop-off or mail-back solution. For individuals and businesses with larger-quantities, check out the service options below.
How does the drop-off sharps process work in Bountiful:
Gather your sharps that need disposal into a secure, approved sharps container. We do not accept any loose sharps, milk jugs, or 2-liter soda bottles.
Bring your sharps to the nearest drop-off sharps center in South Jordan, UT
See an associate to pay the drop-off fee
Place your safely stored sharps in the locked bin
A medical waste transporter stops to pick up the contents of the medical waste container
This drop-off location is for low-volume disposal needs, if you have larger amounts of sharps to dispose of, consider the service options below.
Medical Waste Pros is Here to Provide Small Service Solutions
Sharps drop-off services are easy to use and accessible. This service prevents you from needing to schedule a large medical waste disposal service, and allows you to drop off your waste for safe disposal. We specialize in small-scale medical waste disposal for small businesses and individuals using sharps in their homes. Find a drop off location near you today.
Medical Waste Pros Bountiful Location
"
Medical Waste Pros Bountiful
440 Medical Dr Ste 3
Bountiful, UT 84010
(435) 634-1036
Our normal business hours are Monday through Thursday from 11:00 AM to 9:00 PM, Friday from 11:00 AM to 4:00 PM, and Saturday from 9:00 AM to 4:00 PM.