Bountiful Medical Waste Disposal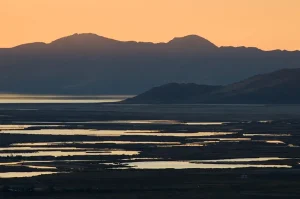 Medical Waste Pros is here for you to help with your medical waste disposal in Bountiful, Utah. Properly disposing and handling your medical waste is extremely important for you, your business, and the safety of others. Proper disposal is not only important for safety, but also to keep in compliance with local, state, and federal regulations.
Some examples of medical waste include pathological waste, human blood, contaminated sharps, isolation waste, body parts, and bedding.
The Utah Department of Environmental Quality (DEQ) Division of Waste Management and Radiation Control regulates all medical waste in the state of Utah. The DEQ has implemented regulations, including: 
Medical waste must be separated from other types of waste and stored in leak-proof containers that are clearly labeled.
Medical waste must be transported by registered medical waste transporters by state and federal regulations.
Medical waste must be disposed of at approved facilities. This includes commercial medical waste incinerators or landfills that are permitted to accept medical waste.
Our partners adhere to both state and federal regulations for the proper disposal of your medical waste. Rest assured that your privacy and the security of individuals' health information are safeguarded in accordance with HIPAA regulations. Trust us to find the right provider to handle your medical waste responsibly while prioritizing confidentiality and compliance.
Services We Offer
Medical Waste Pros is here to help you with your disposal needs. Our partners provide a variety of services that are flexible and set to assist you as best as possible.
Get A Quote on Medical Waste Disposal in Bountiful
When it comes to the production of biohazardous waste, medical sharps, or pharmaceutical waste, Medical Waste Pros has a variety of services to help you out. Contact us today for reliable medical waste disposal services in Bountiful. Let's work together for a cleaner, healthier future! Give us a call at (435) 634-1036 or fill out our convenient online form to start the process.