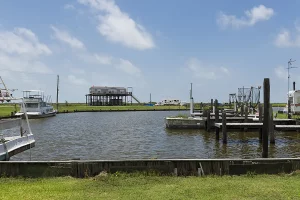 Regulated medical waste requires careful collection and disposal. Proper disposal protects workers that generate medical waste and those who may come in contact with the waste after collection. This category of waste covers a wide variety of items. Here is a list of commonly generated regulated medical waste materials:
Blood spill cleanup materials
Staples and wires (cardio-catheter wires)
Items saturated with blood or other potentially infectious materials (OPIM)
Dialyzers and tubing
Needles and syringes
Broken glass
Glass pipettes, slides, and tubes
Surgical specimens
Containers, catheters, or tubes containing blood, blood products, or OPIM
Scalpel blades and lancets
Disposable suture sets and biopsy forceps
Microbiology specimens
Used culture plates, tubes, bottles, and devices
Regulated waste can be broken down into 6 groups. Each category is regulated at the state level and should be handled based on OHSA standards and local regulations. Below, each category is defined to help you gain a better understanding of your medical waste materials.
Human Blood and Blood Products
This covers any types of blood disposal; including plasma, serum, other blood components, and any bodily fluids contaminated with blood.
Isolation Waste
Waste from humans or animals that have been isolated to prevent the spread of any infectious agents.
Pathological Waste
Human or animal anatomical wastes including organs, tissues, surgical specimens, and bodily fluids removed during surgeries or autopsies. May also be referred to as biological waste.
Culture and Stocks of Infectious Agents
Specimens from medical, pathological, pharmaceutical, research, commercial, and industrial laboratories. Also known as microbiological waste.
Contaminated Animal Carcasses, Body Parts, and Bedding
Waste from animals that have been intentionally exposed to pathogens during research, in vivo pharmaceuticals testing, or biological production.
Medical items that can cut, pierce, or puncture skin and medical waste bags and may have been contaminated with infectious disease.
Regulated Medical Waste Disposal Services in Lake Charles
Medical Waste Pros Lake Charles helps you build a medical waste disposal program to cover all of your disposal needs. We can assist you with projects big and small, recurring or one-time.
Here's how our process works:
Fill out the form or call us at (225) 341-7456. We will ask for some details about your medical waste disposal needs.
Our Lake Charles contractors will write up customized quotes based on the information you have provided.
You will receive several price options and can choose the one that best suits your business' budget and service needs.
Get Free, No Obligation Quotes on Regulated Medical Waste Disposal Today
Improper medical waste disposal has great consequences for human health, environmental impact, and legal repercussions. Don't risk your reputation or safety. Contact Medical Waste Pros by calling (225) 341-7456 or filling out the form. We will connect you with reliable disposal experts in your area and send you free quotes on our services in just minutes.