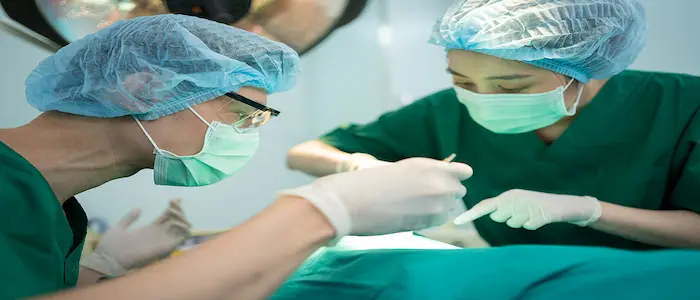 The definition of pathological waste depends slightly on your locale, but, generally, pathological waste includes organs, tissues, surgical specimens, and bodily fluids removed during surgery or an autopsy of a human or animal.
While organs, tissues, and surgical specimens are typically treated as pathological waste no matter the location, in some states fluids removed through surgery are not.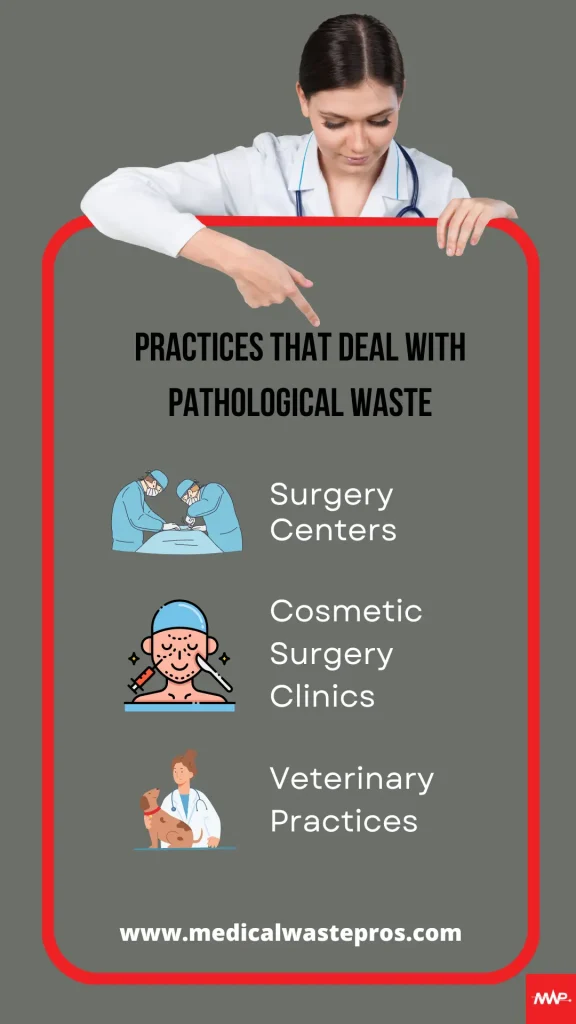 What Practices Produce Pathological Waste?
Any medical or veterinary practice can produce pathological waste. However, the most common practices, outside of hospitals, that produce this waste are surgery centers, cosmetic surgery centers, and veterinarian clinics. 
Essentially, any healthcare organization that deals with the removal of tissues or body parts will create this type of waste on a regular basis. 
The Disposal Process
While the disposal process is similar to other forms of medical waste, the regulations surrounding pathological waste mean it needs to be handled separately from the other red bag waste.
As a result, it should always be segregated from the rest of the regulated waste streams. Since this type of waste requires incineration and specific disposal, proper segregation ensures you're both protecting the environment and saving your practice money. Any waste stream that contains pathological waste, no matter how little, has to be disposed of in the same way, and improper segregation will add up in your disposal costs. 
When marking the bag or container, it's also important to ensure that it's marked with stickers or labels that identify it as incineration only. This waste must be incinerated, and if it's not properly disposed of in this way, your practice can face fines and regulatory penalties. 
Who Regulates Pathological Waste
Pathological waste is regulated at a federal, state, and local level. The legal requirements are set out by the EPA, but it's also good practice to follow the best practices as set out by the CDC.  
At a state level, it's typically the state's health department that defines the disposal guidelines. In some cases, a county or city will also lay out their own guidelines. 
For its disposal, the Department of Transportation and National Institutes of Health set out regulations that must be followed, although these regulations typically affect waste management companies more than medical or veterinary practices.
Medical Waste Pros Provides Compliant Medical Waste Disposal
Medical Waste Pros partners with a nationwide network of medical disposal providers who can ensure that any and all of your medical waste is disposed of following the proper national, state, and local guidelines. Give us a call at (888) 755-6370, or fill out the form on the page, and we'll find you a medical waste disposal solution in just minutes.