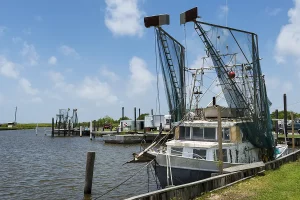 Medical sharps are a commonly used and discarded medical item. They are used in hospitals, medical practices, homes, and businesses. Sharps require careful handling to prevent the spread of disease or injury. Medical Waste Pros Lake Charles offers approved sharps containers to safely collect your sharps and sharps disposal services for removal.
What Items Are Classified as Sharps?
A sharp is a medical item that has been used or is intended for use in human or animal care, research, or industrial laboratories and has the ability to cut or prick skin and waste bags.
Here are some examples of items that classify as medical sharps:
Razor blades
Suture needles
Hypodermic needles
Culture dishes and slides
Trauma scene waste that can cut or pierce
Syringes with and without needles
Acupuncture needles
Scalpel blades
Broken glass from the laboratory including slides and slide covers
Safe, Secure Sharps Disposal in Lake Charles
Safe sharps disposal is critical because of the risks sharps pose to the public. The risks are so high that OSHA added the Needlestick Safety and Prevention Act in 2000 to reduce health care workers' exposure to bloodborne pathogens by imposing additional requirements concerning sharps procedures.
Medical Waste Pros ensures that you comply with OSHA standards, as well as local and federal waste disposal regulations with compliant sharps disposal services. We offer FDA-approved containers, safe removal, and proper disposal. Your office and community will be protected and your liability will be reduced.
Select the Right Sharps Disposal Container in Louisiana
Sharps containers must comply with several requirements to be concerned safe. They must be made of rigid, puncture-proof plastic; have a tight-fitting, puncture-proof lid; be leak-resistant; remain upright and stable during use; and be properly labeled. Containers should never be over-filled and disposed of properly. They come in a variety of sizes and two basic types.
The two basic types of sharps containers are:
Single-Use – containers built to be used once and thrown out with the contents inside.
Reusable – containers built to be used multiple times. They disassemble for easy cleaning and sanitation and can be put back together for safe reuse.
Containers can be purchased from a number of retailers or at certain pharmacies. Regulations may vary by location, so make sure to check with local authorities for rules that may affect sharps handling and disposal.
How Our Process Works in Lake Charles
Finding reliable sharps disposal is easy with Medical Waste Pros Lake Charles. Simply, follow the steps below and begin services for your home or office. We will work with you to find the perfect solutions to all of your sharps disposal needs.
Fill out the form on the right or call us at (225) 341-7456. Give us some details about the services you require.
We will send you free, no-obligation price quotes on sharps disposal services that fit your needs.
Review the quotes and select the company that works best with your budget. We will begin services right away.
Get Free Quotes on Sharps Containers and Sharps Disposal Services
Doctors are not the only ones that benefit from sharps disposal services. Veterinarians, dentists, tattoo artists, research labs, and more can use our services to safely dispose of needles and other sharps. Give us a call at (225) 341-7456 or fill out the form to see if our services would be right for you. We will send you free, personalized price quotes within minutes.