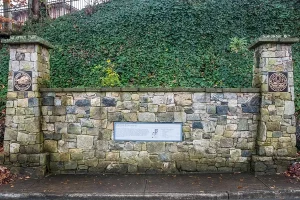 Sharps require special handling and containers because of the risk they pose to those that may come in contact with needles and other sharps. Once sharps have been used, they are contaminated and could potentially spread diseases like Human Immunodeficiency Virus (HIV) or Hepatitis B (HBV). They may also be contaminated with medications that could cause harm to individuals not prescribed to use them.
Careful handling, proper disposal, and approved containers prevent needle stick injuries and exposure to illness. Medical Waste Pros Greenville will help you select containers and connect you with sharps disposal services in your area.
What Items Are Classified as Sharps?
"Sharps" is a broad term that covers any medical item that can puncture, pierce, or cut skin or waste containers. Here are some examples of commonly used items that can be defined as sharps:
Hypodermic needles
Pasteur pipettes
Lancets or "fingerstick" devices
Auto-injectors
Infusion sets
Razor blades
Suture needles
Culture dishes and slides
Trauma scene waste that can cut or pierce
Syringes with and without needles
Acupuncture needles
Scalpel blades
Blood vials
Broken glass from the laboratory including slides and slide covers
Medical Waste Pros Greenville provides safe sharps containers and disposal services. Contact us to learn more about options in your area today.
Safe, Secure Sharps Disposal in Greenville
Properly disposing of sharps will protect you, your staff, and your patients from injury and exposure to illness. Our sharps disposal experts have experience, knowledge, and expertise in handling and disposing of all kinds of medical waste, including sharps.
Sharps should never be thrown in the garbage or flushed. Please make sure you are following medical waste disposal laws for Greenville when getting rid of old sharps. Medical Waste Pros can help you understand local regulations if needed.
Select the Right Sharps Disposal Container in South Carolina
South Carolina Infectious Waste Regulations can be found in the Code of Regulations, Regulation 61-105. It states that "All sharps shall be placed and maintained in rigid, leak-resistant, and puncture-resistant containers which are secured tightly to preclude loss of the contents and which are designed for the safe containment of sharps."
Medical Waste Pros offers two types of sharps containers:
Single-Use – containers built to be used once and thrown out with the contents inside.
Reusable – containers built to be used multiple times. They disassemble for easy cleaning and sanitation and can be put back together for safe reuse.
Medical Waste Pros Greenville will connect you with reliable sharps disposal providers that can help you purchase approved containers for your needs. They come in a variety of sizes and designs. Regulations may vary locally, so make sure you are following all regulations by checking with local authorities.
How Our Process Works in Greenville
Finding a sharps disposal expert is easy with Medical Waste Pros Greenville. Follow these 3 easy steps to begin the process today. Here is how it works:
Fill out the form or call us at (843) 996-1363. Provide some details regarding your sharps disposal needs.
We will use your information to create personalized price quotes for your project.
Within minutes, our local contractors will contact you to begin services. You will be able to select a company that best aligns with your needs.
Sharps disposal services can benefit a number of businesses and medical providers. We serve dentists, doctor's offices, veterinarians, tattoo parlors, research labs and more.
Get Free Quotes on Sharps Containers and Sharps Disposal Services
Qualified sharps disposal companies are easy to find with Medical Waste Pros Greenville. We verify our partnering companies to ensure that you will be matched with high-quality services. Simply, call us at (843) 996-1363 or fill out the form and we will send you free quotes within minutes.