Grand Rapids Sharps Disposal Services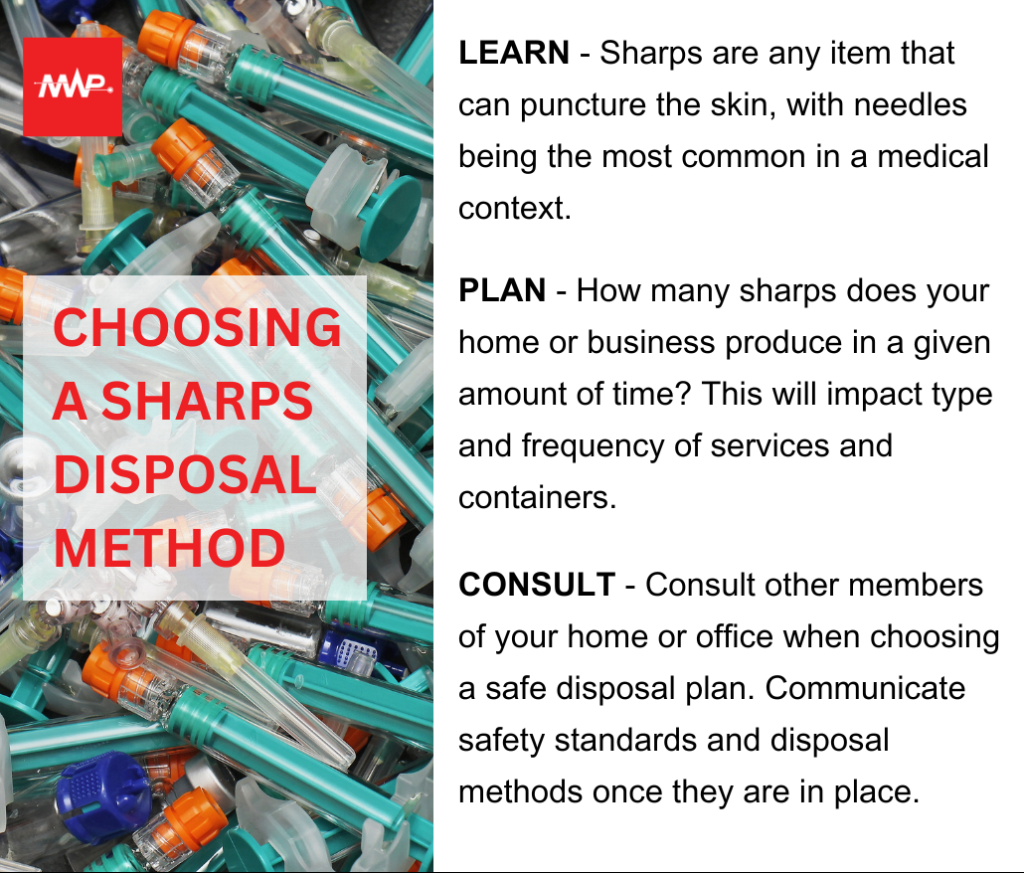 Medical Waste Pros Grand Rapids knows that keeping your community safe is a priority, which is why we match businesses and residents with secure sharps disposal services around MI. After medical procedures, medical sharps undergo a conversion into hazardous waste, posing significant risks. Improper handling of contaminated medical sharps can lead to the transmission of infectious agents. Exercising extreme caution is of utmost importance when managing medical sharps to avoid accidents and protect the well-being of individuals and the environment. This critical responsibility applies to various settings, including commercial establishments and residential areas, highlighting the importance of secure handling and unwavering adherence to appropriate disposal protocols.
Procuring approved sharps containers is a hassle-free process, as they are readily obtainable through online retailers and select pharmacies. By diligently adhering to established protocols and using these containers appropriately, you significantly diminish the risk of accidents within your facility, thereby safeguarding the well-being of patients, employees, and the general public. Your unwavering commitment to adhering to proper disposal practices plays a pivotal role in fostering a safer environment for all individuals involved.
Medical Waste Pros Is Here for Your Sharps Disposal Needs
Medical Waste Pros Grand Rapids is proud to work alongside the most esteemed sharps disposal connections in MI. Our partners are extensively experienced and can support you with a wide range of requirements, including scheduling waste pickups according to your desired frequency—be it daily, monthly, annually, or a one-time purge—and offering valuable guidance in selecting the suitable containers for your needs.
We work with organizations in any industry that produces medical waste, including but not limited to: