Brooklyn Medical Waste Services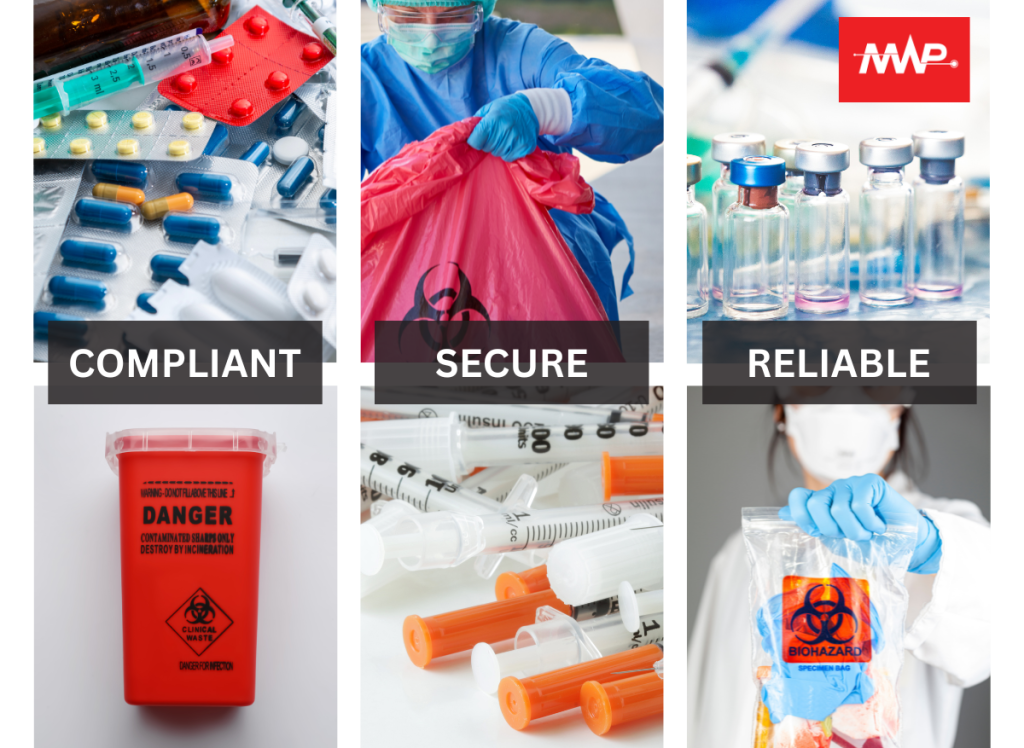 Medical Waste Pros Brooklyn has a nationwide network of secure, fully compliant medical waste services providers. Securing the safety of your company, yourself, and others necessitates the efficient and safe management of medical waste. It is crucial to align with a reputable organization specializing in responsible waste disposal. At Medical Waste Pros, our central focus revolves around the well-being of our clients, their businesses, and the broader community. We are entirely committed to delivering reliable and effective services for the compliant disposal of medical waste.
Medical waste encompasses a diverse range of materials that require specific protocols for handling and disposal. These materials include pathological waste, products derived from human blood, cultures and infectious agents, contaminated sharp objects, isolation waste, as well as tainted animal remains, body parts, and bedding. Each of these elements carries inherent risks, emphasizing the significance of implementing suitable disposal methods to minimize potential harm.
By selecting Medical Waste Pros as your connection to disposal services, you can have full trust in our knowledge and expertise. We match you with services in Brooklyn, NY that oversee the secure management of your waste while adhering to all relevant federal, state, and local regulations. Collaborating with us not only contributes to a safer environment but also helps your organization remain compliant.