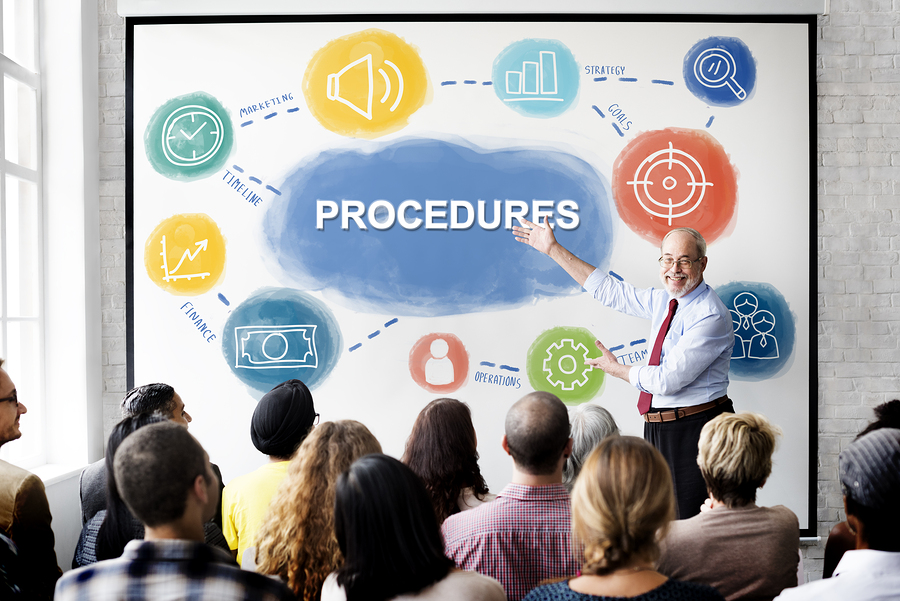 The daily duties of medical practitioners are challenging and stressful. Not only are they working to find solutions to unidentified, complex problems every day, but they also need to stay on top of the most recent and current medical practices, procedures, and regulations.
Compliance with HIPAA (Health Insurance and Porability and Accountability Act), OSHA (Occupational Safety and Health Administration), the Bloodborne Pathogens Standard, and other industry regulations takes time and effort. Safety rules and regulations are constantly evolving, meaning practitioners (and the entire office staff) must be constantly training—endlessly updating their skills, knowledge, and office technologies.
This article will help you to make sure your medical office is in compliance with the safety procedures regarding medical waste. A failure to responsibly dispose of your contaminated medical waste can result in hefty fines and possibly the loss of your practice or license—instead let us help ensure you're always covered. Call (888) 755-6370  to get free quotes on our reliable medical waste services.
Stay Up-to-Date on Training
Safe medical waste disposal training is mandatory per both OSHA and HIPAA for all employees, however specifics on how and what to train are not specified. There is a ton to learn, but here are some core notions to be sure to touch on:
Create Procedures – Outline, distribute, and follow specific steps for waste disposal processes.
Label

– Clearly and visibly label all waste and chemical containers.

Categorize Waste

– Stored waste needs to be classified and labeled as hazardous or non-hazardous.

Diagram Waste Procedures/Bins

– If you store medical waste you must have a diagram showing how and where to store contaminated materials and chemicals.

Inspect Hazardous Waste Containers

– Weekly inspections of hazardous waste containers must be conducted and documented to ensure their integrity.

Use Correct Packaging

– Medical waste materials need to be properly contained during storage, transport, and disposal. There are different types of packaging for

common medical waste

,

regulated medical waste

, and

sharps

.
Manage your Records Carefully
Both OSHA and HIPAA require that training sessions and methods be documented. You should record the date of the training, the trainer's name and qualifications, the content of the training, and the names of those who attended the session.
If you handle hazardous chemical products, standardized safety data sheets (also known as material safety data sheets) must be accessible to all employees and located near chemical storage or usage areas. These sheets catalog your chemicals and contain relevant information such as instructions and potential hazards to look out for.
Create and Document Safety Policies, Plans, and Procedures
Create safety plans and procedures and distribute them to employees so they know what to expect and what to do in case of an accident.
Follow the Hazard Communication Standard

– This standard aligns with the Globally Harmonized System of Classification and Labeling of Chemicals (GHS), and provides a common approach to classifying, handling, and disposing of hazardous chemical information.

Create an Exposure Control Plan

– Have a plan in case an employee is exposed to blood or

OPIMs

. It should be in accordance with the requirements of the

Bloodborne Pathogens Standard

(see #14) and outline how to avoid and handle exposure to infectious materials.

Emergency Preparedness Plan

– Document and distribute a series of steps to follow in case of emergencies, including how to properly clean up in the case of a hazardous spill accident. Make sure every employee knows and understands these procedures from start to finish.
Fisher & Phillips Attorneys Office created a list of the top 20 citations and violations they see in the healthcare industry—several of which pertain to improper disposal practices. You may use it as a guide so you don't fall prey to common mistakes, but make sure to do thorough research and always check on supplementary local and state laws.
Your medical practice is constantly running at top speed—staying up-to-date on every medical waste procedure can cost you valuable time you don't have. When in doubt, contact a professional.
If You Need Assistance Properly Disposing of Medical Waste, Medical Waste Pros Can Help!
The daily struggles of the medical world can weigh down on you. Medical Waste Pros can help take a load off. We will connect you with trained, certified professionals who know the ins-and-outs of medical waste disposal, and will make sure your materials are taken care of. No matter your industry, and even if you only have a small amount of waste, we ensure its proper disposal.
Get Free, No-Obligation quotes on medical waste disposal services in your area today! Simply fill out the form on the right or give us a call at (888) 755-6370.