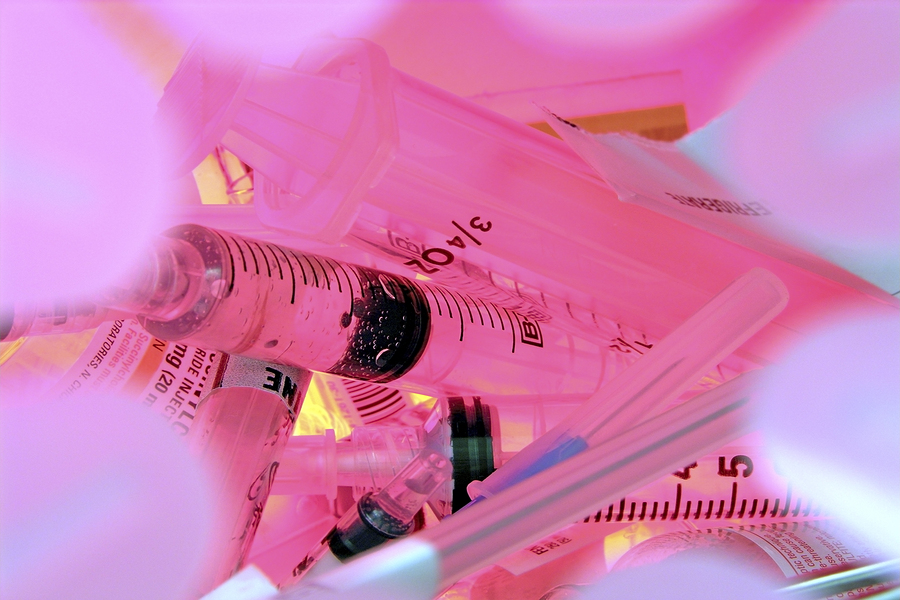 Facilities that generate medical waste have many options when it comes to choosing a medical waste disposal service. Selecting which service is best for your facility can be a difficult task, especially when there are so many federal and local regulations to stay compliant with.
One popular service among medical waste generators is a medical waste pickup service. In this article, we'll explore how the service works, as well as the costs and benefits of using a container pickup service for your facility.
What Exactly Is a Pickup Service?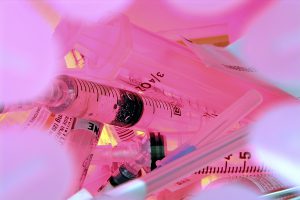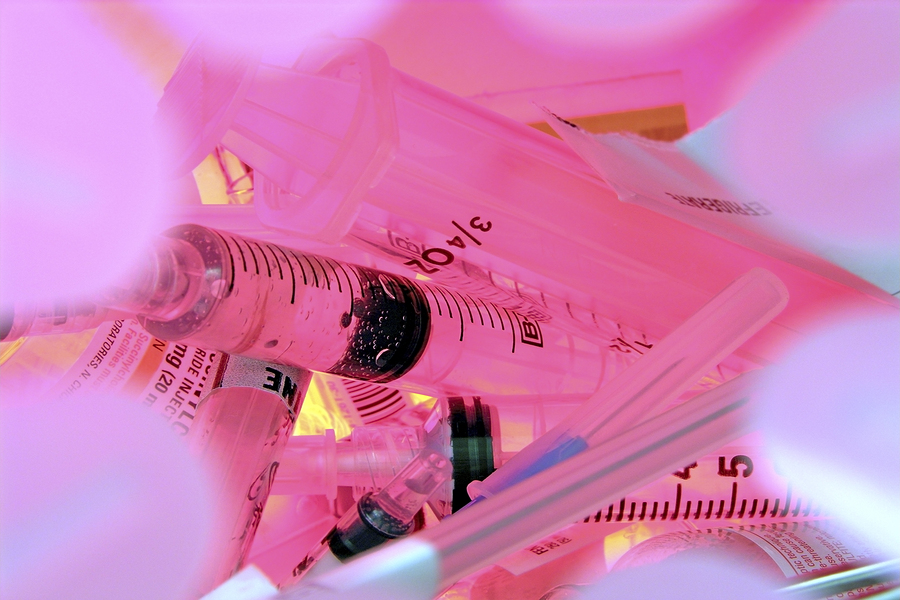 Medical waste pickup services are convenient, regularly-scheduled services in which a medical waste disposal company will collect your medical waste at your location and securely transport it to a certified medical waste treatment facility.
The disposal company will provide you with the appropriate medical waste containers so your employees can properly store this waste in between pickups. These containers can range from corrugated biohazard containers to red biohazard bags, sharps containers, and plastic biohazard storage bins.
At the waste treatment facility, your medical waste will be prepared for final disposal in a sanitary landfill. Sharps, pharmaceuticals, and other types of medical waste that require a special treatment process can all be accommodated.
In order to remain compliant, you must retain documentation of your service. Our contractors always provide you with a Certificate of Destruction that details the services you received for your records.
Pros of a Medical Waste Pickup Service
Unlike other services, container pickup offers the convenience of transporting your regulated waste for you. Service providers securely transport your materials in accordance with DOT regulations. The risk of incorrectly packaging your waste per USPS regulations is also reduced because you're not mailing it.
Container pickup services are also more affordable for facilities that generate a large amount of medical waste. Mailback services can be rather costly for large volumes of waste, and can expose your employees to mishandling the waste during the packaging process.
Pickup services save you valuable time and money. You won't have to worry about your employees wasting time packaging the waste for shipping or hiring personnel to do the job in-house. You and your employees will have more time to focus on what matters most—your patients.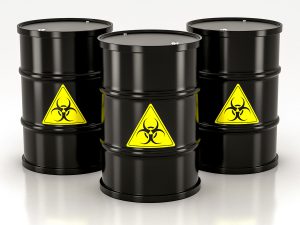 Some facilities that may benefit from this type of service include:
Cons of a Medical Waste Pickup Service
Pickup services are generally not ideal options for facilities that produce only a small, irregular amount of medical waste. If your facility is a small school or tattoo parlour, for example, you may benefit most from using a mailback service instead.
A mailback service may also be a better option for residences looking to get rid of unused prescriptions or sharps used to administer daily medications.
Another drawback to pickup services is that you are ultimately putting your medical waste in someone else's care. Although many contractors are fully compliant and follow the best industry practices, accidents can happen. Make sure your disposal company has a sufficient insurance policy, regardless of the service you receive.
Still Unsure? Let a Medical Waste Pros Service Provider Help
Our contractors offer both mailback and pickup services and can help you review the waste you generate and assess which option will be best for you. Ask us about a consultation today by giving us a call at (888) 755-6370.
Whether you just need occasional medical waste disposal or are searching for regular service—our service providers can accommodate your needs. We'll even provide OSHA compliance training for your employees to help keep your facility secure and compliant.
Get FREE Quotes on Medical Waste Disposal Services Today!
At Medical Waste Pros, we understand that each job is unique. That's why we offer a number of medical waste services across a variety of industries. We're fully equipped to meet your medical waste needs with ease.
Simply fill out the form to the right or call Medical Waste Pros at (888) 755-6370 today for free quotes on safe, compliant medical waste disposal services.