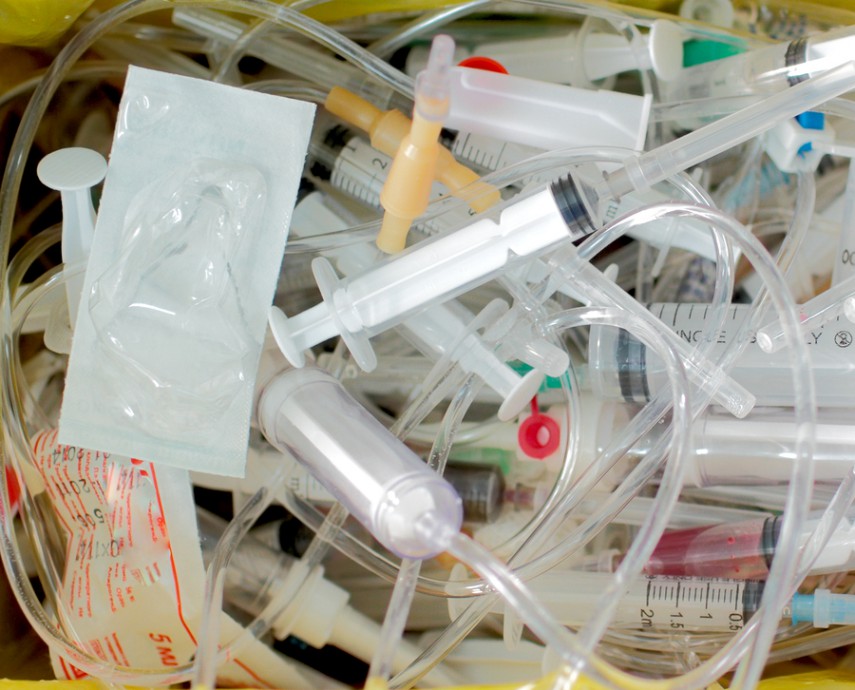 So you have a plan for managing and safely disposing your medical waste, but don't they always say there's room for improvement?
Once a medical practice has the essential bases covered for their medical waste disposal plan, they should immediately and always be thinking about how to streamline the process and cut down on the medical waste they produce.
After all, producing medical waste costs you money—money you could be using for other, more productive purposes. Furthermore, to a medical waste disposal company, the more waste you generate the better, at least in terms of the money they make.
At Medical Waste Pros, however, we strive to provide you sustainable strategies for cutting down on the waste your facilities generate to help you ensure the efficiency of your medical waste disposal programs and save your healthcare practice money.
1. Is All Your Medical Waste Actually "Medical"?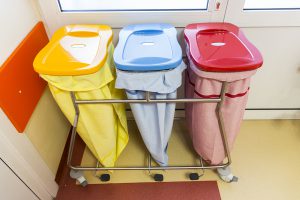 The staff in a physician's office should know exactly which medical wastes go in different biohazard-marked medical waste bins around your practice—but would a patient waiting for the doctor in an exam room?
One of the biggest contributors to unnecessary medical waste costs is ordinary "waste"—or trash—being mixed in with medical waste.
Disposal providers typically calculate prices by weight, and since trash is also considered medical waste once it's mixed with medical waste, this often leaves practices paying too much for services.
For an easy solution, healthcare providers should strategically work to keep their medical waste containers separated from ordinary trash bins, and additionally take the step of placing them away from where patients or other visitors may mistakenly toss a gum wrapper in.
2. Invest In Reusable Bins and Supplies
Although disposable medical supplies and waste containers are available, many of these products also have reusable variants available.
Dumping containers for sharps and other wastes rather than tossing in the disposable bins will certainly make medical waste bags several pounds lighter—not to mention the savings you'll also reap by not purchasing replacement bins each time disposal comes around.
Hospital operating rooms can also provide good opportunities to take advantage of reusable materials as opposed to disposable surgical supplies. In 2010, a study was conducted where both reusable and disposable surgical basins, gowns, and table covers were used in ORs.
Following use, survey results not only found that OR staff preferred using reusable equipment over disposable—it also determined that reusable products helped to reduce medical waste production by an average of 65%, perfectly exemplifying the benefit of reusable supplies.
3. Use Larger Containers—Dispose Waste Less Often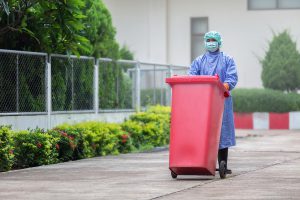 Each time a medical waste service provider comes out to a practice or facility, the cost of service will be primarily based on the weight of the waste being disposed—although this isn't the only price factor healthcare providers should consider.
Besides the medical waste itself, there are often other costs as well—including gas fees just for making the trip.
This offers practices that make use of container pickup services another great way to reduce the cost of medical waste disposal—reduce the number of pickups needed. After all—the more gas it takes, the more it will cost.
When you produce enough medical waste, take advantage of larger storage bins. For the large part medical waste can be kept indefinitely, so buy-in to the "bigger is better" philosophy and invest in the large waste containers for your facilities.
4. Provide Thorough Training on Proper Waste Segregation
As with visitors to your practice or facilities who may unknowingly toss ordinary trash into designated medical waste containers, members of a healthcare facility staff can make similar mistakes if they are not fully trained and educated on the differences between various waste types and how to properly dispose them.
Typically, a practice can significantly improve their medical waste production by simply implementing an education and training program focused on proper waste segregation. Both these waste-reduction training programs—as well as state and federal disposal laws—demand staff follow procedures by properly separating and disposing medical waste.
Adopting this strategy also offers room to expand on the safety of your practice and facilities, as odds of exposure to bloodborne pathogens or other infectious contaminants will be greatly reduced.
5. Track Progress, Set Goals, and Make Adjustments Along the Way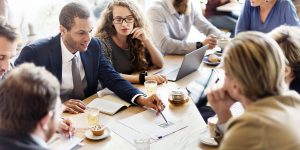 A well-managed medical waste reduction plan needs to be constantly updated and improved to ensure that your medical practice and facilities are always headed in the right direction.
Be sure to keep up-to-date on new state and federal laws governing disposal, and try various strategies to see which reduction methods work for you.
Since there are so many industries that produce and deal with medical waste to some extent, implementing some strategies over others may be more practical.
In Need of Medical Waste Disposal Services in Your Area? Get No-Obligation Quotes from Medical Waste Pros!
Properly disposing medical waste is a necessary cost all healthcare providers and practices must budget for, but that doesn't mean you can't find ways to cut your expenses by reducing the waste your facilities produce.
At Medical Waste Pros, we are always working to help our customers get the best prices for their medical waste disposal needs. With our nationwide network of waste providers, we're certain we can connect you with the services you need at a price you can afford.
To learn more about our services or to begin price shopping between medical waste container pickup and mailback service providers near you, simply give us a call at (888) 755- 6370, or just fill out the form to the right of your screen to get FREE medical waste disposal quotes today!
Additional Medical Waste Management Resources
A tightly regulated and critical component to nearly any healthcare provider's work, properly disposing medical waste is something all practices and facilities must consider and plan for. Learn more about taking an approach specific to your industry as you create a medical waste disposal plan.
Although sometimes tedious and incredibly specific what is and is not allowed, medical waste disposal is a necessary part of running a healthcare facility. In this article, we discuss the importance of working to constantly optimize your disposal programs so you can focus on what matters most—your patients.
The penalties for improper medical waste disposal can be crippling—especially for smaller healthcare practices with a smaller bankroll. Get helpful tips and strategies for optimizing your waste disposal systems here.