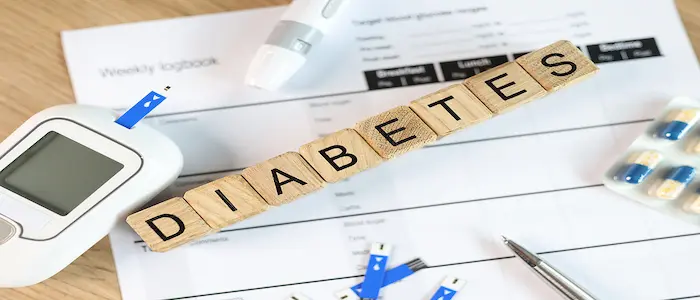 For the millions of Americans living with diabetes, diabetic needle disposal often presents a challenge. Many stores and restaurants don't offer public disposal options, and even disposing of needles at home can present a challenge.
The good news, however, is that there are simple DIY and professional solutions that can make diabetic needle disposal much less stressful.
DIY Options for Diabetic Needle Disposal
The best option for DIY needle disposal is an at home sharps disposal container. These can be purchased from places like Target, Amazon, or Walmart, and fulfill all the requirements that keep you and the people you live with safe.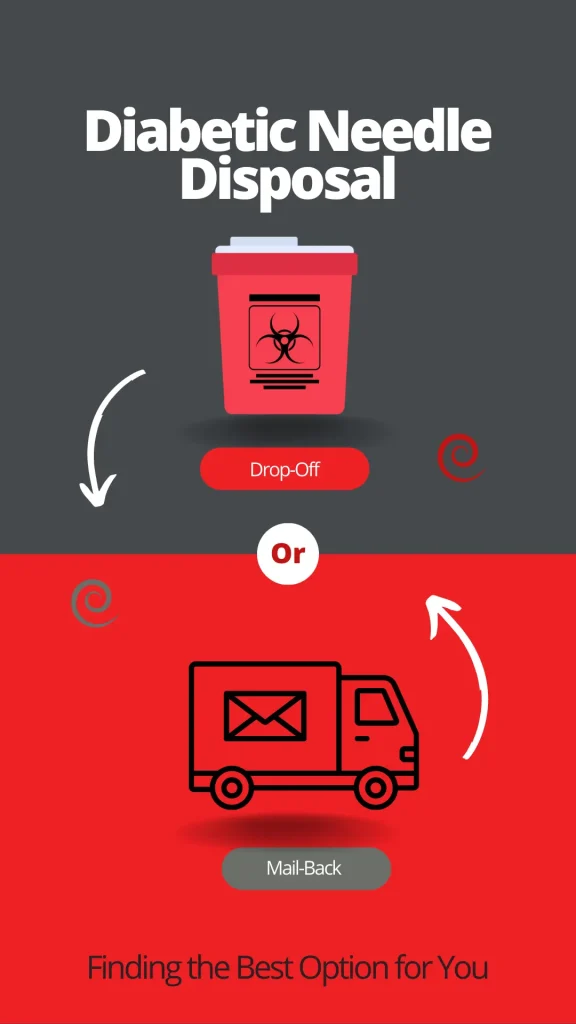 However, if you're in a pinch and don't have access to one of these containers, there are some common household items you can repurpose. A laundry detergent or fabric softener container can serve as a puncture-proof container if you don't have a purpose-built sharps container on hand.
If you do choose the repurposing option, you still need to follow proper diabetic needle disposal protocols. Needle drop-off locations will take the container, but do duct tape the lid, and make sure to mark it as containing sharps. 
Professional Options for Diabetic Needle Disposal
If you simply want an option that makes your life easy, those exist as well. Sharps mail-back services offer a convenient and affordable way to get rid of your used sharps with minimal effort.
With a mail-back service, a sharps container is shipped directly to your house. You simply place all your used sharps in it, and once it's full, you ship it back using the delivery label it came with.
If you're short on time, or if there aren't any sharp drop-offs near you, it's an excellent option.
Find Your Sharps Solution with Medical Waste Pros 

If you're looking for a professional solution for your sharps, or a diabetic needle disposal drop-off location, Medical Waste Pros can help. We partner with a nation-wide network of medical waste disposal providers that offer a safe and affordable way to get rid of any of your old sharps. Give us a call today at (888) 755-6370, or fill out the form on the page, and we'll find needle disposal solution that works for you in just minutes.