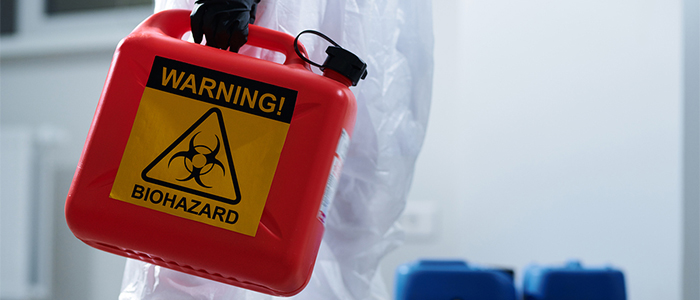 Because hazardous medical waste can be hazardous to humans, animals, and the environment, extra care must be taken when it comes to disposing hazardous medical waste. For both your safety and the safety of others, it's important to make sure that hazardous medical waste isn't just thrown away.
What is Hazardous Medical Waste?
Hazardous medical waste covers the waste generated by healthcare facilities that may be contaminated by blood, body fluids, or other potentially infectious materials (OPIMs). These kinds of waste are also referred to as "regulated medical waste" because they are regulated by state laws and federal agencies like the CDC or OSHA.
Some common types of hazardous medical waste include:
IV bags and tubing

Used needles and other sharps

Used bandages or other materials with blood on them

Used disposable surgical tools

Unused or unwanted medications
Start By Understanding The Types of Hazardous Medical Waste
According to the EPA, waste is considered hazardous if it is listed in the Conservation and Recovery Act (RCRA) regulation, or if it exhibits one of the following characteristics:
Ignitability: catches fire easily.

Corrosivity: it is able to break down other matter.

Reactivity: it is unstable and prone to exploding or other extreme reactions, especially when exposed to other compounds (including water).

Toxicity: It is harmful or fatal when ingested.
When it comes to regulated medical waste, there is a long list of materials considered hazardous. In general, anything that is contaminated with biological material—everything from blood and other body fluids to viruses or other microorganisms—should be treated as hazardous medical waste.
Keep Your Hazardous Medical Waste Separate
Rather than throwing hazardous medical waste in the trash, it should be kept in a separate waste bin. Not only will this prevent accidental disposal of the medical waste in the regular trash, but it will make it easier to properly dispose of it down the line.
Because medical waste is regulated by several different laws and regulations, keeping it separate can also help you stay compliant.
Research State and Federal Laws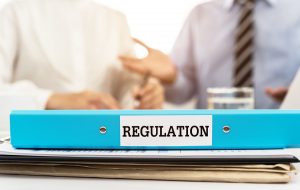 If you have a specific kind of hazardous medical waste to dispose, searching the internet for laws that regulate it can be helpful. The Environmental Protection Agency (EPA) is responsible for some regulation, however the Department of Health and Human Services (DHHS) may also be involved if there are HIPAA concerns.
OSHA regulations may also apply to safe handling and disposal of hazardous medical waste on the job. Many healthcare facilities will have safety plans that can help you with this step.
Dispose of The Waste Properly
When your hazardous medical waste reaches a certain level, it's time to get rid of it. Fortunately, there are several options available in most places.
Find and Use a Drop Off Location
Many hospitals and pharmacies accept medical waste. Research the hospitals in your area to see which ones may offer a hazardous waste disposal program.
If you have lots of unused medications that need disposal, pharmacies often have secure drop-off bins. This helps you safely dispose of your medications while also preventing them from contaminating the environment or water supply.
Use a Mail-Back Program

When it comes to sharps, many places offer a mail-back program to help you properly dispose of your contaminated sharps.
With these programs, you receive all of the materials you need to safely package up your sharps. Then, simply mail them back through approved return boxes. These services can help you save time and money over other services.
Mail-back services are also available for smaller amounts of other kinds of medical waste.
Use a Scheduled Disposal Service
If you have medical waste that needs to be disposed of on a regular basis, consider using a scheduled medical waste disposal service.
With these services, a truck comes to your location to pick up your medical waste. Depending on the kinds of waste you have, it's important to make sure they are properly separated.
Have Hazardous Medical Waste You Need to Dispose?
Medical Waste Pros partners with a network of medical waste disposal services that have helped members of the healthcare industry take care of their disposal needs. Fill out our form or give us a call at (888) 755-6370 for a free, no-obligation quote from providers in your area/