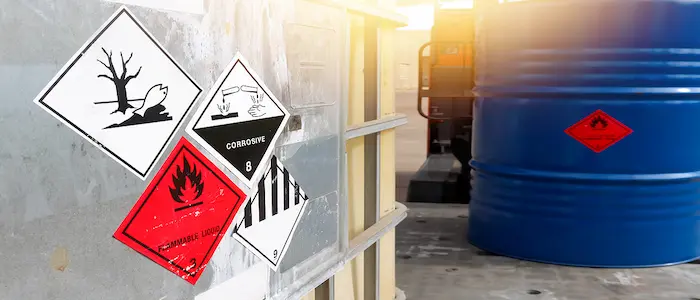 The Resource Conservation and Recovery Act, passed in 1976 and more commonly referred to by its acronym, RCRA, is the modern foundation for many types of waste regulations, including hazardous waste.
The law outlines how hazardous waste needs to be treated, from its generation, to its handling, all the way to its disposal. While only a small percentage of medical waste falls under an RCRA hazardous waste designation, it's important to know the proper disposal protocols. Failure to follow them can result in harm to your employees and patients, fines, and regulatory penalties. 
What is the RCRA
The RCRA is a series of laws that governs how hazardous waste from a number of industries is treated and disposed of. It's a follow up on the 1965 Solid Waste Disposal Act, and the RCRA was further amended in 1986, 1992, and 1996.
The act was passed to protect human and environmental health, protect resources through recycling and resource conservation, and limit the production of hazardous waste.
The act regulates where hazardous waste can be disposed of, training around how to handle waste, and the processes around its storage, disposal, and recycling.
What Medical Waste Qualifies as RCRA Hazardous Waste
The good news for most medical practices is that only a small percentage of their waste stream will qualify as hazardous waste. However, for the medical waste that does qualify, it's important to follow the proper training and procedures for its handling and disposal.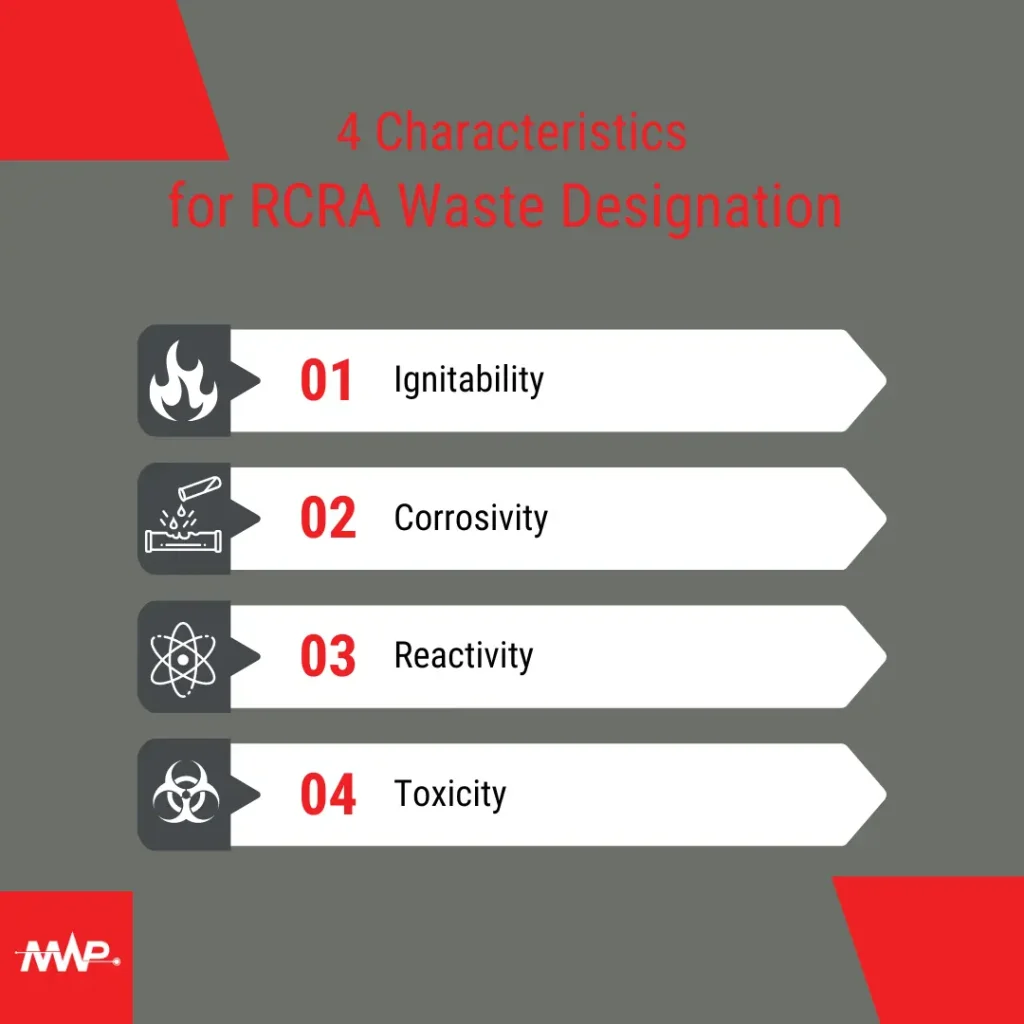 Four Primary characteristics determine if waste falls under the RCRA hazardous waste designation. 
Ignitability
Corrosivity
Reactivity
Toxicity
In a medical practice, the waste most likely to possess these components are:
Chemotherapy Waste
Organs and body parts
Bodily tissues from surgery and biopsies
Blood and bodily fluids
Cultures and microbiological specimens
Sharps (including needles, syringes, lancets, razors, and needleless injection devices)
Anything that could be contaminated with highly communicable diseases such as Ebola virus, tuberculosis, hepatitis, West Nile virus, STDs, and rabies
If you're ever unsure if a waste falls under an RCRA hazardous waste designation, you should check the EPA list.
What Waste Processes the RCRA Regulates
The RCRA hazardous waste regulations govern its treatment from the full cycle of creation to disposal.
Once the waste is created, it must be handled by someone who is RCRA certified in hazardous waste management, and tossed in the proper medical waste bin.
Following this, the transport to a disposal site requires an RCRA certified handler.
In addition, RCRA hazardous waste can only be disposed of at an approved site, and is typically destroyed using incineration.
Certified RCRA Hazardous Waste Disposal with Medical Waste Pros 

Medical Waste Pros partners with RCRA certified disposal providers across the country who can dispose of your hazardous waste efficiently. Give us a call at (888) 755-6370, or fill out the form on the page, and we'll find you a fully compliant RCRA hazardous waste disposal solution in just minutes.