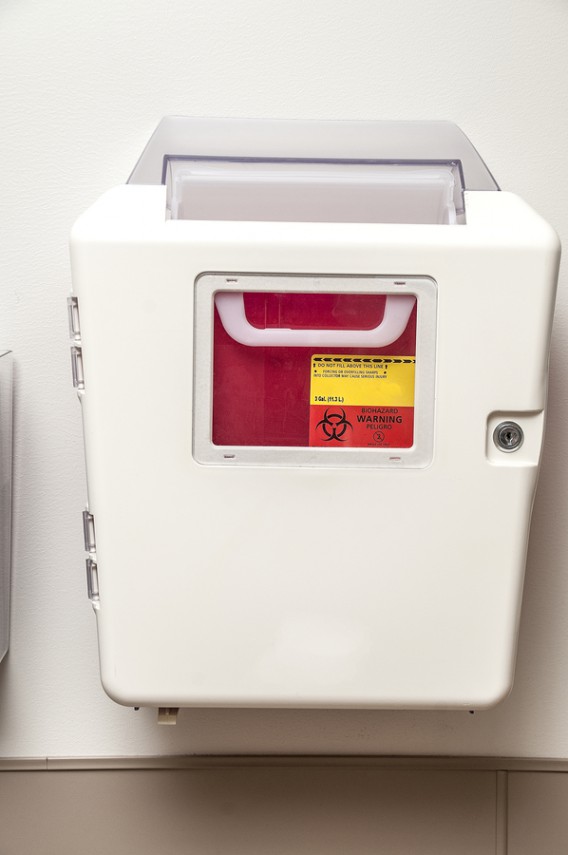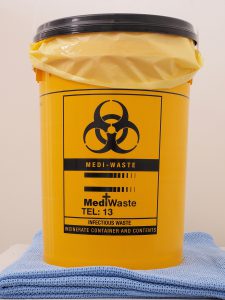 Knowing whether or not to invest in a mailback system or container pickup system is tricky—as both have advantages and disadvantages for your business. Below outlines the advantages, and disadvantages, to investing in medical waste container pickup programs.
You can read more about the advantages and disadvantages to medical waste container pickup programs on the Federal Drug Administration's website.
Container Program – Advantages
Cost-effective for larger amounts of medical waste

Allows you to schedule disposal pickups based on your availability

Ability to store larger amounts of medical waste with larger medical waste containers

Regulatory compliance ensured by service provider

Disposal confirmation after service is provided

Occasionally, communities offer medical waste container pickup programs for residential homes. Check with your local government officials to see if one exists in your area!
Container Program – Disadvantages
Not cost-effective for small, local businesses or households

Bulky, heavy waste typically builds up prior to pickup

In-house training for employees on how to manage and store medical waste

Must establish means of transportation for service provider in and out of your facilities
Both mailback programs and container pickup programs are great options for disposing of your medical waste. Knowing which one fits best for your business will help you save money and time in the future.
Get Free, No-Obligation Quotes on Regulated Medical Waste Disposal Container Pickup Programs Today!
Medical Waste Pros can help you find a compliant regulated medical waste disposal container pickup company right in your area. We'll help you select the containers, schedule, and system that works best for your business. To get free quotes on regulated waste disposal, fill out the form to the right, or give us a call at (888) 755-6370.