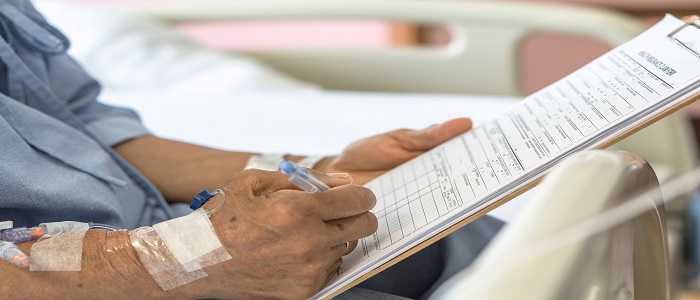 In the healthcare industry, there are many things to consider. The privacy of patients is one of them, and it's critical to protect the privacy of individuals. In fact, there are industry regulations which do this very thing. In 1996, Health Insurance Portability and Accountability Act, or HIPAA, was enacted to ensure the privacy of individual's health information.
HIPAA is keeps patient information secure; therefore, it's important to know where personal data can be found in many places. Not only is personal data on papers, but it can be found on medical waste.
What is HIPAA Exactly
HIPAA helps to regulate and protect health-related information of patients. This health information is known as Protected Health Information, or PHI. These standards apply to anyone who handles any kind of protected health information. For example, this can include physician offices, hospitals, pharmacies, etc.
PHI is any piece of information in a individual's medical record from any point in time. This is past, present, and future data collected during a treatment period. This information can ultimately lead back to the source.
Furthermore, the relationship between the HIPAA and PHI is seamless. They both work hand in hand to protect the rights and information of individuals. Additionally, it's critical to follow HIPAA and PHI regulations to prevent compliance fines.
HIPAA Noncompliance Fines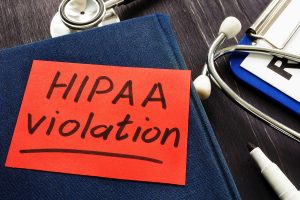 There are financial penalties for violating HIPAA and not complying with standards. Therefore, it's critical to understand the financial repercussions and try to avoid them in your practice.
Below is a list of the type of violation and the minimum penalty:
Unknown: $100 per violation – Max $25,000 annually
Reasonable Cause: $1,000 per violation – Max $100,000 annually
Willful Neglect: $10,000 per violation – Max $250,000 annually
Willful Neglect – Uncorrected: $50,000 per violation – Max $1,000,000 annually
However, the maximum penalty for all can be anywhere from $50,000 per violation to a maximum of $1.5 million annually.
Where to Find PHI in Medical Waste
This information can be found in general waste, including patient records and more. Here is a list of 18 identifiers which are protected under HIPAA and are defined as PHI:
Names
Dates
Telephone numbers
Geographic data
FAX numbers
Social Security numbers
Email addresses
Medical record numbers
Account numbers
Health plan beneficiary numbers
Certificate/license numbers
Vehicle identifiers and serial numbers including license plates
Web URLs
Device identifiers and serial numbers
Internet protocol addresses
Full face photos and comparable images
Bio-metric identifiers (i.e. retinal scan, fingerprints)
Any unique identifying number or code
How to Safely Dispose of Your PHI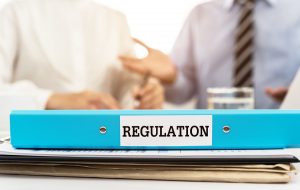 Medical waste disposal services ensure the compliance of all industry regulations, including HIPAA. The type of waste PHI falls into general waste.
General medical waste is similar to other non-hazardous office or household wastes and makes up the majority of waste produced in healthcare. This type of waste can be properly disposed of through medical record shredding.
Shredding these critical files is important for protecting patient health information. Then, patient's information is securely destroyed and uphold compliance. Offices can get shredding bins which files can be placed into or services can be scheduled for regular disposal. There are multiple things to consider, including retention times, file quantity, and more.
For the most part, PHI will fall into general waste; however, it could be a on other types of medical waste. This can be items such as labels, prescriptions, samples, and more. If it contains any type of identifier, it's protected under HIPAA, and it needs to be handled properly.
Compliance Training
In order to stay on top of HIPAA and PHI, there is HIPAA compliance training. This can help people to understand how to uphold standards and practices. In addition, HIPAA requires larger companies to take training courses annually. Although, it's good for everyone who handles PHI.
There are videos or online training courses available for your convenience. Additionally, there are in-house training sessions available for those who want a hands-on course.
Want to Dispose of Medical Waste? Call Us Today
Above all, it's critical to remain compliant with HIPAA and other industry regulations. Disposal services help alleviate any compliance issues as well as provide a convenient way to quickly get rid of unwanted PHI waste.
To locate a medical waste disposal service provider in your area, fill out the form, use the live chat option, or give us a call at 888-755-6370 for a free, no-obligation quote, and select the option for your needs.