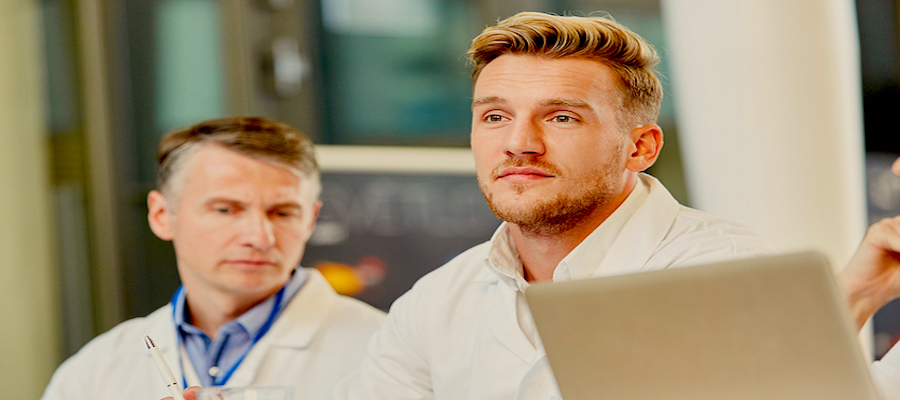 With HIPAA's far-reaching standards affecting nearly every corner of the healthcare industry, it's important to provide HIPAA training "as necessary and appropriate for members of the workforce to carry out their functions."
Because there are many members of the healthcare industry who handle PHI everyday but don't have a legal background, conducting regular training will ensure everyone is up to date with current HIPAA standards and in turn reduce your chances for a noncompliance violation.
Learn more in this video or the transcript below about the background on HIPAA and its importance in the healthcare industry as well as who is affected by HIPAA, what a HIPAA compliance training program is, its benefits, and how it works.
Video Transcription
What Is HIPAA and Why Is It Important in Healthcare?
HIPAA (the Health Insurance Portability and Accountability Act) plays a dominant role in the US healthcare system and lays out a wide range of standards and safeguards designed to protect the personal and health information of patients.
Although HIPAA applies to any and all members of the healthcare industry who handle patient PHI (protected health information), some of the most common include:
Hospitals
Pharmacies
Physician practices
Dental practices
Nursing homes
Insurance providers
Urgent care facilities
Business associates
Covered entities
Medical students
Why HIPAA Compliance Needs to Be a Priority for Healthcare Providers
Besides HIPAA's primary purpose of protecting the sensitive medical information of patients by requiring providers to implement various safeguards, there are several other reasons for why healthcare providers should always be keeping HIPAA compliance in mind.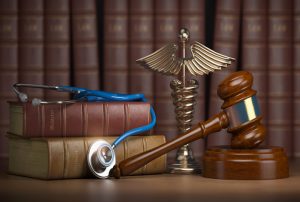 Violation Fines and Jail Time
HIPAA noncompliance fines can range from $100 all the way up to $50,000 for a single violation, and have a maximum annual penalty of $1.5 million per year.
When PHI is knowingly obtained and misused, violation penalties can also include up to 10 years of jail time.
HIPAA Is Easy to Violate
Because of the size and complexities of a law like HIPAA, it opens up a large number of opportunities for workers without a legal background to make mistakes.
Although major HIPAA violations are often the result of a breach, there are countless other ways HIPAA can be inadvertently violated such as accidentally sending PHI to unauthorized individuals, using trash cans instead of shredders for disposing PHI, or discussing PHI publicly in a cafeteria or elevator.
The "Wall of Shame"
The US Office for Civil Rights (OCR) maintains a public list of all healthcare breaches that affect 500 or more individuals—otherwise known as the "Wall of Shame".
Once you're listed publicly on The Wall of Shame it's permanent, and includes the date, offense, and number of people affected by the breach.
What Is a HIPAA Training Program
A HIPAA compliance training program is designed to keep anyone who accesses or manages PHI up to date with the regular changes to HIPAA and its applicability.
The law requires that any person who handles healthcare information needs HIPAA training as necessary and appropriate to carry out their functions, and with HIPAA training services a well-designed curriculum can be used to not only minimize the chances for human error and fines, but also save healthcare providers time and money.
Why Use a HIPAA Compliance Training Program
With PHI to be found in nearly every corner of the healthcare industry, there's a wide range of different organizations and individuals who are affected by HIPAA as a result, making it essential they're keeping all employees trained and up to date with HIPAA standards in order to limit the chances for a violation. Reasons to implement a HIPAA training program include:
Limit Financial Risks
By adopting a HIPAA compliance training program, the chances for violations and the steep penalties that come with them can be drastically reduced.
Save Time and Money
When it comes to the logistics of HIPAA training for large healthcare organizations like hospitals, with the number of employees they have it can be costly and incredibly time-consuming to do it internally.
By using HIPAA training services though where in some cases employees can even complete it on their own schedule, healthcare providers save massive amounts of time (which equals money after all) that can instead be used for more productive purposes.
Reduce Human Error
By conducting regular HIPAA training even the already-existing members of the healthcare industry are kept up to date on HIPAA's ever-changing standards as it tries to keep up with the growth of technology.
How HIPAA Training Programs Work
HIPAA training programs can be conducted either in-person or online, but no matter which option you choose training programs are a three step process.
Training Preparation
As you start preparing to implement a HIPAA training program, first decide if you'll be doing in-person or online training. If you choose to go with in-person training you'll schedule a day for them to come in.
Training Day
When training day arrives for in-person training, a specialist will arrive with a training curriculum that includes things like basic HIPAA definitions, where it applies, best practices for avoiding violations, and penalties for noncompliance.
When training is done online, the employees are able to do it on their own schedule.
Certificates of Completion
After HIPAA compliance training is complete, employees are given a training Certificate of Completion and can now officially be called HIPAA certified.
Do You Have HIPAA Compliance Training In Place?
There are a range of reasons for why ensuring you're compliant with HIPAA is essential ranging from protecting patient health information to protecting yourself from HIPAA's steep noncompliance penalties.
At Medical Waste Pros we partner with a nationwide network of compliance training professionals for HIPAA and other laws like OSHA in order to help healthcare providers stay up to par with all the latest industry regulations and standards. For free quotes on a HIPAA training program today, simply fill out the form to the right or give us a call at 888-755-6370.