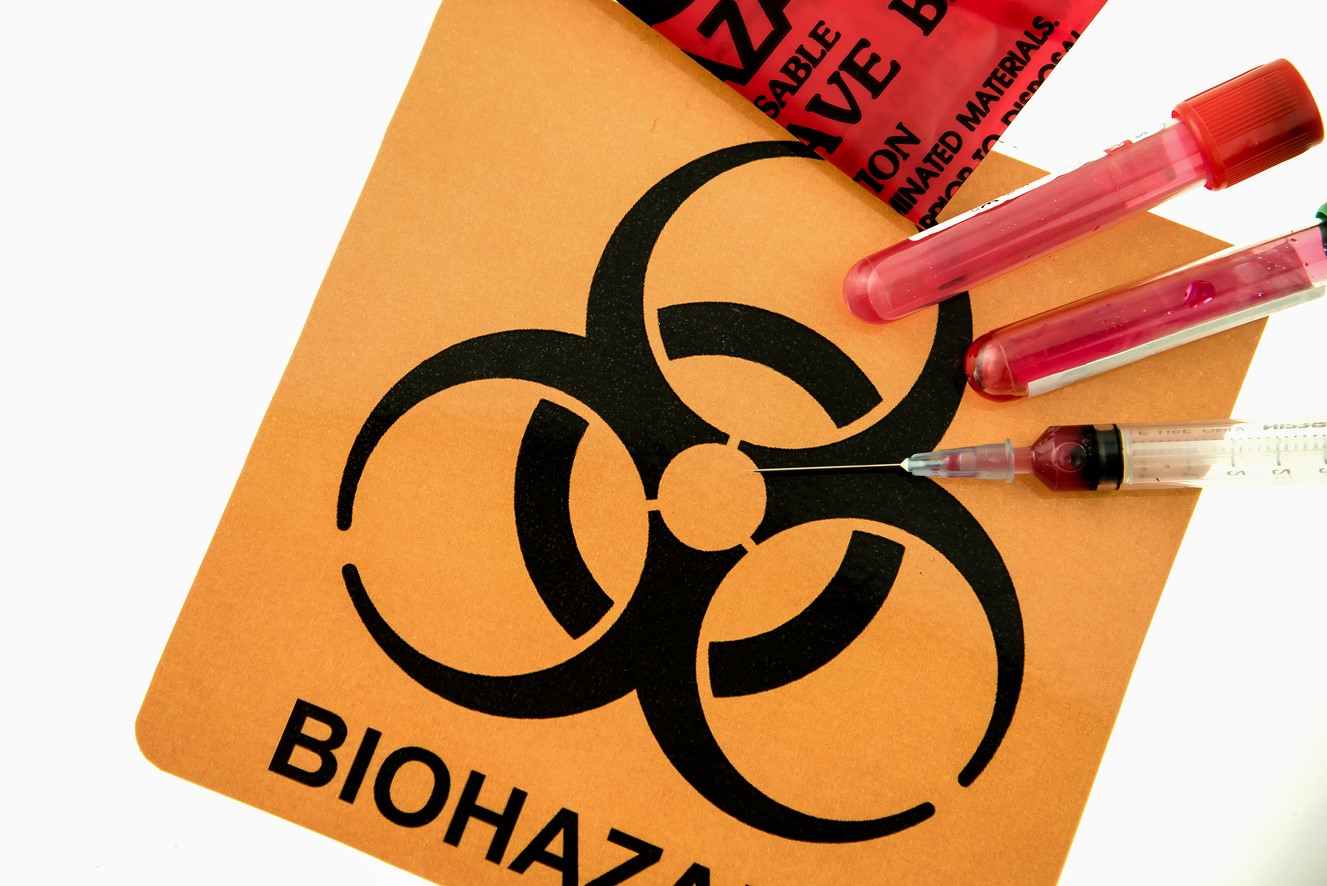 With the numerous dangers in the world, it's critical to be aware and try to protect against them. A commonly forgotten source is blood-borne pathogens. If the blood is infectious, it can cause diseases in others.
There are potential threats found in different kinds of medical waste. Proper disposal of waste ensures the contaminate in secure.
Creating an exposure safety plan and bloodborne pathogen training is equally important as disposal and can help with company awareness and preparation.
Bloodborne Pathogens Defined According to OSHA
OSHA stands for The Occupational Safety and Health Administration. They enforce regulations and standards of working conditions to ensure safety of individuals.
According to OSHA, bloodborne pathogens are pathogenic microorganisms which are present in human blood and can cause disease in humans.
The most common pathogens include, but are not limited to, hepatitis B (HBV), hepatitis C (HCV), and human immunodeficiency virus (HIV). In addition to blood exposure, blood-borne pathogens can transfer through infectious bodily fluid.
Common occupations at risk are first responders, housekeeping personnel in some industries, nurses and other healthcare personnel.
Common Types of Waste Containing Bloodborne Pathogens
There are many carriers which can be potentially infectious, but proper disposal can help avoid contamination. 
Sharps: This includes syringes, scalpels, glass shards, etc.
Culture and Stock Items: Blood specimen tubes, culture plates, etc.
Blood, Blood Saturated Gauze, and Bandages: Any item less than 4″ x 4″ is not considered substantial, infected waste.
Soiled Items: This can include anything exposed to blood, such as towels, mops, etc.
How to Safely Dispose of Blood-Borne Pathogens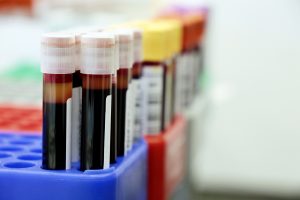 If you generate any amount of medical waste, you are responsible for proper disposal. Before throwing away materials, seal and package the waste to reduce the risks.
Medical waste cannot be mixed with other trash because of OSHA standards. There are special bins which help to provide a secure place to store medical waste materials.
There are different bins for each type of waste material. To maintain safety procedures, it's critical to place medical waste into their designated bin.
Infectious waste: (i.e. blood exposed items: blood, blood products, etc.) go in red containers and bags.
Hazardous waste: (i.e. chemicals, medications, etc.) go in black containers.
Sharps: (i.e. needles, scalpels, etc.) go into a puncture-resistant sharps container with a biohazard symbol.
Radioactive waste: (i.e. cancer therapies, radioactive liquid, etc). go in shielding containers with radioactive symbol.
General waste: (i.e. non hazardous office or household items) go in shredding and trash bins.
Having a professional provider can help the process of waste management and disposal. Medical Waste Pros has a collection of local providers which offers different services. Those services include medical waste disposal, compliance training, and sharps services.
Bloodborne pathogens fall into the regulated medical waste category and should have regular disposal services. Additionally, OSHA requires annual compliance training to maintain standard of practice.
Do You Have Medical Waste? Call Us Now
A critical step in staying protected and following OSHA standards is the proper disposal of medical waste. Using a service provider can take the hassle and stress out of the disposal process.
To locate a medical waste disposal service provider in your area, fill out the form, use the live chat option, or give us a call at 888-755-6370 for a free, no-obligation quote, and select the option for your needs.