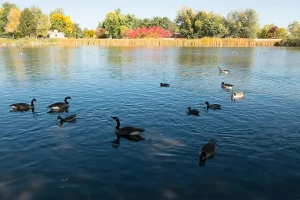 Pharmaceutical waste includes expired or unused medication, personal protective equipment (PPE), sharps, and anything that comes into contact with pharmaceuticals. The waste can be classified as both non-hazardous and hazardous depending on its chemical properties or potential risks to human and environmental health.
Several government agencies regulate the handling, storage, and disposal of pharmaceutical waste. Understanding the rules will ensure compliance and safety for those nearby.
Medical Waste Pros Lakewood will help you manage and dispose of expired medications and other pharmaceutical materials. Our experts know the right containers to use and disposal methods that protect human health and the environment. Give us a call at (720) 358-5141 or fill out the form to learn more.
Pharmaceutical Waste and Its Disposal in Colorado
Pharmaceutical waste causes concern for the environment when residues of medicinal products are discharged into the water, soil, and air. Exposed plants, animals, microbes, and humans may be negatively affected.
Colorado has strict medical waste regulations set by the Colorado Department of Public Health and Environment (CDPHE), the Resource Conservation and Recovery Act (RCRA), and the Environmental Protection Agency (EPA). The guidelines can be difficult to find and understand. Medical Waste Pros will help you navigate regulations and maintain compliance with our disposal services.
Is My Pharmaceutical Waste Hazardous?
To determine if your pharmaceutical waste is hazardous, use the list below. If it meets at least one of these requirements, it is classified as hazardous.
The material is already regulated by your state environmental agency.
The sole active ingredient is listed as hazardous by the Resource Conservation and Recovery Act (RCRA).
It contains ingredient(s) that result in the pharmaceutical exhibiting characteristics of hazardous waste (corrosive, reactive/explosive, ignitable, or toxic/radioactive).
If your waste qualifies as hazardous, contact Medical Waste Pros Lakewood to help you safely handle and dispose of your materials. We partner with several waste removal companies and are confident that we can find a great match for your needs.
Medical Waste Disposal for Pharmaceuticals throughout Lakewood
Pharmaceutical waste is not only created in healthcare facilities. It can originate from a number of businesses and even homes. The following industries can benefit from pharmaceutical waste disposal services:
Long-term care facilities, nursing homes, and hospice care providers produce many types of medical waste. Our disposal services can help keep you within regulatory compliance and protect your residents from hazardous and biological dangers.
Pharmacies handle all kinds of medications and produce a variety of pharmaceutical waste. Our professional partners will help you dispose of medication properly to protect your health and the environment.
Private practices and retail clinics treat thousands of patients every year. Our disposal services will make sure that your office stays clean, safe, and free of medical waste. Our approved containers and disposal solutions will reduce your liability and protect your patients.
Hospitals generate large amounts of medical waste. Our disposal experts will remove all kinds of medical waste while following all regulations set by RCRA, OSHA, and the Department of Transportation. We will help you create a sustainable and affordable medical waste disposal system right away.
Get Free Quotes on Pharmaceutical and Hazardous Medical Waste Disposal in Lakewood
Medical Waste Pros Lakewood is here to help you develop a medical waste program that ensures compliance with all pharmaceutical and hazardous waste regulations. Our services reduce your liability and streamline your waste management process. Get started by calling us at (720) 358-5141 or filling out the form. We have affordable options to meet all of your disposal needs.