Jacksonville Medical Waste Disposal Services
At Medical Waste Pros, our dedication lies in delivering reliable and dependable services that ensure the safe and proper disposal of your medical waste. We prioritize assisting businesses in Florida with their waste disposal needs. In Jacksonville, there are specialized companies solely focused on the responsible management of regulated medical waste, encompassing a diverse range of items commonly encountered in medical settings. These examples include, but are not limited to, the following: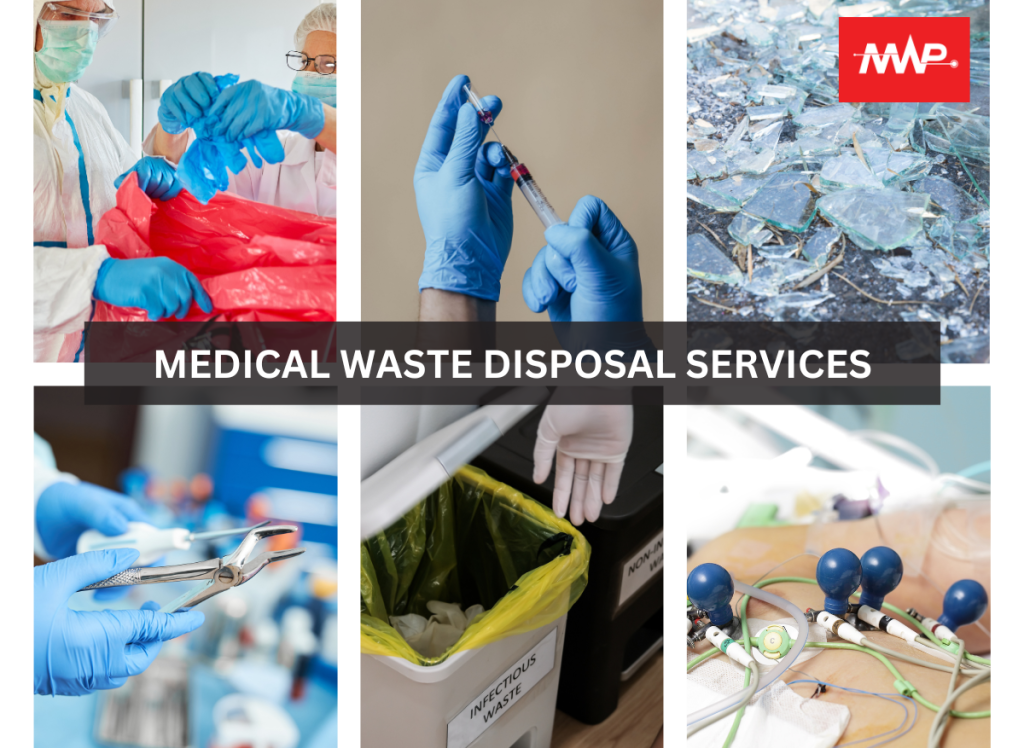 Blood spill cleanup materials
Staples and wires (cardio-catheter wires)
Items saturated with blood or other potentially infectious materials (OPIM)
Dialyzers and tubing
Needles and syringes
Broken glass
Glass pipettes, slides, and tubes
Surgical specimens
Containers, catheters, or tubes containing blood, blood products, or OPIM
Scalpel blades and lancets
Disposable suture sets and biopsy forceps
Microbiology specimens
Used culture plates, tubes, bottles, and devices
Find Solutions in Jacksonville, FL
Should you come across regulated waste, be assured that we are fully equipped to provide the support and assistance you need. Adhering to the regulations established by local and state authorities is essential for the appropriate handling of medical waste, underscoring the significance of consulting with your local officials to obtain a thorough understanding of the specific requirements for regulated waste in your region.
At Medical Waste Pros, our top priority is the safe and responsible disposal of medical waste to minimize negative impacts. We are dedicated to matching customer with a reliable and secure solution that addresses all of disposal needs. We emphasize safeguarding the well-being of your business, patients, employees, and yourself.