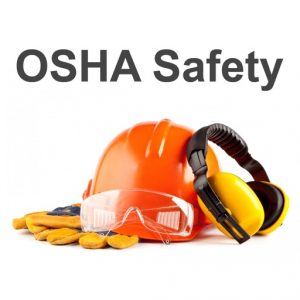 Conducting self-safety audits is a valuable strategy and way to prepare for the day when an inevitable OSHA audit comes. 
Audit findings help you to identify any weak points in your processes and in turn let you develop new safety methods to bring your practices up to OSHA standards.
Why Hold Safety Audits Before OSHA Does?
In the simplest terms, auditing and finding issues before OSHA does will always help to protect from potential noncompliance penalties. Despite that though, while the primary reason for conducting your own safety audits is to ensure that when OSHA arrives all requirements are met, there are also other potential benefits from self-auditing.
Besides compliance, when you are regularly finding and correcting any issues with your processes via safety audits you can drastically cut the chances for there to be injuries or illness in the workplace, as a result helping to limit any potential legal liabilities for your organization. 
Things to Have Prepared and Available for Audits
OSHA inspections can be conducted without notice, so you must have all the necessary information and materials readily available in case of an audit:
Documented training logs

Recordkeeping histories

Equipment inspection records

Safety and health policies

Review of insurance and third-party audits

Hazard assessment and abatement

Review of previous audits and citations

On-site illness and injury records

First aid logs

Workers' Compensation claim documents

Emergency procedures
Need Help Auditing and Improving Your Safety Standards?
Medical Waste Pros partners with a nationwide network of training services and safety experts to help you ensure you're prepared for the day when OSHA comes knocking. For free quotes in your area, fill out the form to the right or give us a call at (888) 755-6370.