Proper Medical Waste Disposal
Medical waste management is a complex process for any St. Louis organization to handle. With different types and categories of waste each needing separate containers and treatment it can easily get confusing.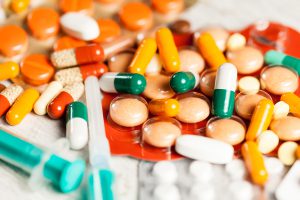 To ensure your business operates within all laws and keeps patients, employees, and the environment safe, we have created a list of office organizational tips to help you structure your waste management process:
Train Your Employees

– Regular employee training helps keep employees aware of office procedures, increases efficiency, and greatly reduces accidents. The Occupational Safety and Health Administration has developed comprehensive trainings on how to safely handle blood borne pathogens in the workplace.
Keep Pharmaceuticals Separate

– Pharmaceuticals do not degrade naturally, and therefore require special treatment and processing before their final disposal. Keep these materials separated from common medical waste items to streamline your waste management process.
Store Medical Waste in the Proper Containers

– Anything that comes into contact with medical waste needs to be treated as medical waste in case it has been contaminated. To avoid unnecessary contamination, keep medical waste stored in separate, labeled, closeable bins.
Keep Aerosols, Alcohol, and any Other Chemicals Separate from Medical Waste

– Some chemicals and certain types of medical wastes are identified as hazardous and require special disposal. Get in touch with a local expert before disposing of these materials to ensure you are working within the law.
Don't Move Your Medical Waste to a Different Location

– If your facility relocates (even just across the street), refrain from taking your medical waste with you. The Department of Transportation has strict rules regarding who can transport waste—use a permitted hauler.
The federal government and the state of Missouri has created waste disposal laws to mitigate the risks associated with medical waste. With the laws always updating it can be difficult to keep track of how to legally manage your waste—this is where a service provider comes in handy.
Waste disposal companies that specialize in medical waste keep up with every law pertaining to the disposal of infectious materials. They will use the right containers and keep your company in compliance.
To find a disposal professional in St. Louis, call our St. Louis office at (314) 658-9351.
How Can I Dispose of Medical Waste in St. Louis?
Proper medical waste disposal can be tricky without the help of a service provider. Remember to always avoid flushing medical waste down the toilet or throwing it in with normal trash. Doing so can hut unsuspecting public workers who handle your waste down the line.
To keep communities safe, local medical waste removal companies provide a variety of reliable waste disposal services:
Scheduled pickup services are convenient and affordable, and best suit companies that consistently produce large amounts of medical waste, such as hospitals. You work with your service provider to set up a pickup schedule based on your needs. They will supply the containers, you just fill up your waste bins, and at the prescheduled time your provider will stop by, pick up your waste, and dispose of it responsibly.
Pickups can be scheduled at whatever frequency you need, from daily to annually. Services are designed to help you manage your waste and can be customized to meet your needs.
Mailback kits are simply, easy, and completely legal. Your provider will give you a kit that contains everything you need: a shipping container, a container for the waste, a prepaid shipping label, and more. You simply follow the directions, fill up the container, and mail it to your provider when its full.
All types of waste, including liquids, mercury, amalgam, sharps, and more, can be mailed safely as long as it's in the right container. Mailback services are designed for the small waste producers, but can be handy if your business is in a remote location.
On-call waste removal services are structured just like regularly scheduled pickup services, they just don't operate on a prescheduled time clock. Your provider will set you up with the properly sized containers for your waste, you fill them up, and once they're full you call your provider to have them picked up.
If your business produces waste inconsistently, this service option is a great choice.
Medical waste disposal services are designed to be flexible and meet the needs of businesses both small and large. If you need help finding a reliable service provider in your area, call us today. We will connect you to our network of qualified St. Louis based partners.
Get Free, No Obligation Quotes on Medical Waste Disposal Services in St. Louis, MO Today
Don't throw your medical waste in the normal trash and risk the health of your community. Medical Waste Pros St. Louis will get you connected to a reputable local contractor who will supply you with everything you need for a successful medical waste disposal management process.
Call our St. Louis location at (314) 658-9351 or fill out the form on the right for free quotes on services near you!