Medical Waste Disposal
Medical Waste Pros is dedicated to delivering secure services that ensure the safe disposal of your medical waste. Our primary focus is assisting businesses based in Utah with their waste disposal needs. In American Fork, medical waste disposal companies prioritize the proper disposal of regulated medical waste, which encompasses various items commonly found in medical settings. Some examples of such items include:
Blood spill cleanup materials
Staples and wires (cardio-catheter wires)
Items saturated with blood or other potentially infectious materials (OPIM)
Dialyzers and tubing
Needles and syringes
Broken glass
Glass pipettes, slides, and tubes
Surgical specimens
Containers, catheters, or tubes containing blood, blood products, or OPIM
Scalpel blades and lancets
Disposable suture sets and biopsy forceps
Microbiology specimens
Used culture plates, tubes, bottles, and devices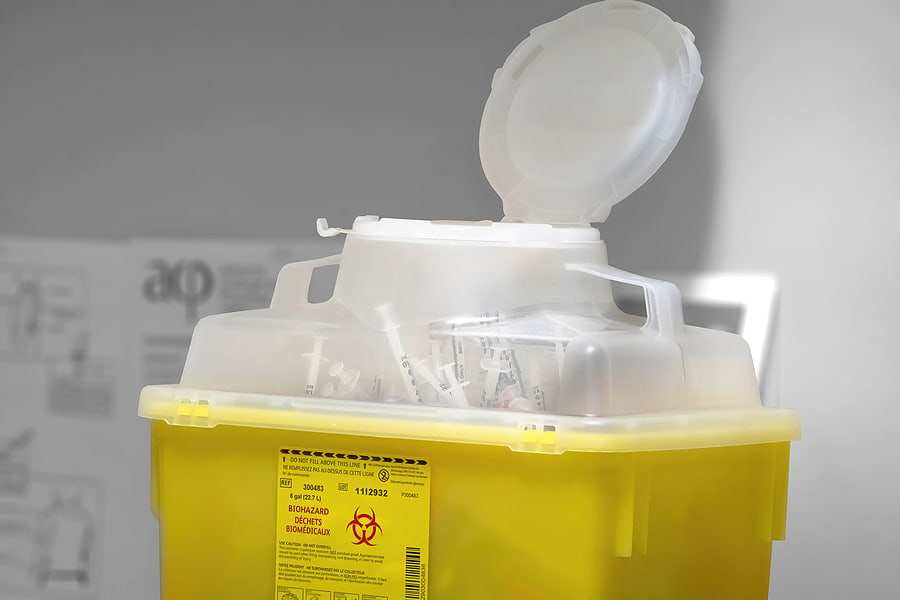 At the local and state levels, regulations govern all forms of medical waste, making it crucial to consult with your local authorities to determine the specific criteria for regulated waste in your region.
If you possess regulated waste, including but not limited to human blood and blood products, isolation waste, pathological waste, culture and stocks of infectious agents, contaminated animal carcasses, body parts, bedding, or contaminated sharps, we are ready to provide assistance.
Disposal Services Process 
Medical Waste Pros American Fork has a network of local medical waste disposal companies ready to help you streamline your medical waste disposal program. We can provide you quotes on any of their services, whether it is a one-time pick up, or on a regular basis.
Here's how our process works:
Fill out the form or call us at (435) 557-0829. We will gather information based on the services your business requires.
Our American Fork contractors will write up customized quotes based on the information you provided.
You receive several priced options and choose the one that best suits your business' budget and service needs.
Medical Waste Pros is Here for Your Regulated Medical Waste Disposal Needs in American Fork
Improper medical waste disposal can lead to severe consequences. Medical Waste Pros can help you with a safe method for your disposal needs, protecting your business, patients, employees, and even yourself.
Call us today at (435) 557-0829 or fill out the form on the right for free quotes on services from qualified regulated waste removal companies in American Fork and around Utah. We look forward to helping keep your workplace safe.
Medical Waste Pros American Fork Location
"
Medical Waste Pros American Fork
321 N 1100 E Ste C
American Fork UT 84003
(435) 557-0829
Our normal business hours are Monday and Wednesday from 9:00 AM to 7:00 PM, Tuesday and Thursday from 11:00 AM to 7:00 PM, Friday from 9:00 AM to 5:00 PM, and Saturday from 9:00 AM to 3:00 PM