Proper Medical Waste Disposal in Denver
Medical waste disposal is a tricky, confusing topic. There are many items that qualify as medical waste, and sorting through them all to make sure they are properly disposed of can be a nightmare. And on the other hand, some items seem like medical, but it can be difficult to tell.
To ensure that your office is operating at peak efficiency, we have gathered some medical waste management tips to help streamline the process. There is always something that can be done to increase safety and efficiency.
Don't Transport Your Medical Waste

– The Department of Transportation has created strict rules delegating who can and cannot legally transport medical waste. Use a permitted hauler, or face the consequences of an accident during transport.
Don't Place Alcohol, Aerosols, or Other Chemicals in with Medical Waste

– Certain chemicals are classified as hazardous. Separate different types of waste to increase safety and clarity.
Train Your Employees

– Training employees on proper medical waste management procedures will keep everyone on the same page and greatly reduce accidents. The Occupational Safety and Health Administration has created extensive training guides on how to safely manage Blood Borne Pathogens in the workplace.
Keep Medical Waste in Secure Containers – Medical waste contaminates everything it touches. Keep it in secure, closable, labeled bins, and keep the bins out of reach of patients who might accidentally get into it.
Keep Pharmaceuticals Separate

– Waste segregation is tremendously helpful. Pharmaceuticals, hazardous waste, and sharps require specific disposal procedures—keep them all separate to reduce accidents and ensure you are operating within the law.
There is a right and wrong way to handle medical waste, and the more precautionary steps you take, the safer your organization will be.
To find a reliable, qualified medical waste disposal company in Denver, give us a call at (303) 872-8785 or fill out the form on the right. We have an extensive network of capable partners who stay up-to-date on current Colorado and federal laws, and are dedicated to helping businesses in the Denver community stay safe.
How Can I Dispose of Medical Waste in Denver?
The most important thing to keep in mind when handling medical waste is safety. Never throw your medical waste in garbage or flush it down the drain—it endangers unsuspecting janitors, sanitation workers, and other public employees.
To keep offices safe, service providers have developed several disposal service options:
On-call waste management is a flexible service option designed for businesses who inconsistently produce waste. You work with your service provider to use the proper containers, and once they are full you contact them to come pick up your waste.
Most medical waste can be stored indefinitely, so if you have the capacity to store your waste, this can be an extremely cost-effective option—less pickups mean lower cost.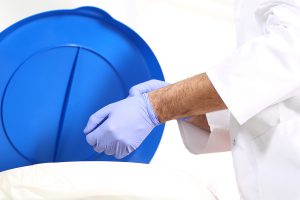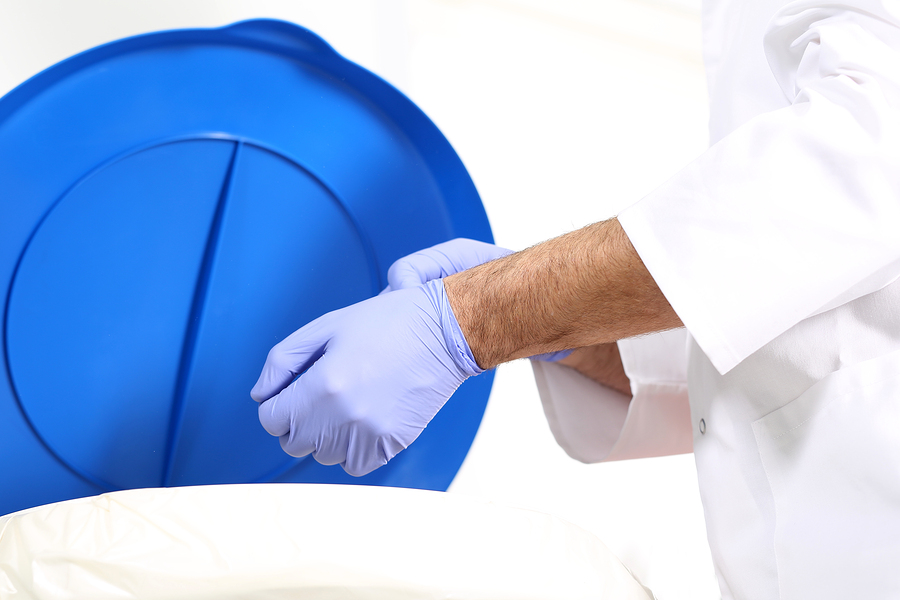 If your office produces a lot of medical waste on a regular basis, scheduled services will be your best option. You set up a pre-determined schedule of pickups, fill up your waste bins, and your provider will come to automatically pick up your waste for you.
This option is reliable and convenient. Once you set up the initial schedule, you never have to think about the process again.
Mailback kits are simple to use and are best suited to companies that produce small volumes of waste. Your service provider will send you everything you need: a shipping container, a container for your waste, a liner bag, a prepaid shipping label and more. You simply fill up the container, package everything, and ship it out.
Any type of medical waste can be sent through the mail—mercury, sharps, amalgam, liquid waste and more. As long as follow the directions and use the right container, it is a safe, convenient waste disposal option.
No matter how much waste your business produces, there is a service option for you. We will connect you to local providers in Denver for free. Call us today!
Get Free, No Obligation Quotes on Medical Waste Disposal Services in Denver Today
Never throw medical waste in with normal trash—there are better ways. Our experts know how to properly handle all types of medical waste, from biohazards to sharps to liquid waste, they have it covered.
Get in touch with reputable local contractors today! Call us at (303) 872-8785 or fill out the form on the right. Within minutes you will have several free quotes from qualified Denver medical waste removal companies.