About Medical Waste Pros Miami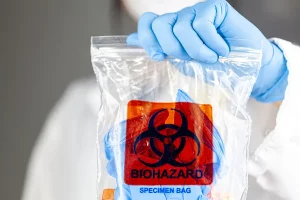 Medical waste is regulated by local and federal governments because it is a hazard that, when improperly handled, can cause harm to the environment and unsuspecting community members. To avoid steep fines and the reputational repercussions of incorrectly disposing of medical waste, it's imperative businesses follow all federal and local laws.
Medical Waste Pros Miami has a nationwide network of capable medical waste disposal partners who have been in the industry for years. Using a medical waste disposal service provider can help you reduce liability and increase office efficiency. We can get you free quotes from local companies.
Medical Waste Disposal in Miami, FL
If you are looking for affordable, professional medical waste disposal services in Miami, you are just a few steps away from free quotes from companies near you. We match companies in any industry to the service type that best fits their unique needs.
Whether you need to dispose of biohazardous waste, regulated waste, or sharps, we've got you covered. Our partners offer a comprehensive line of services and are equipped to handle any type and any amount of medical waste. Click any of the below links to learn more:
To learn more about services available in your part of Miami, or to get free, customized quotes, simply call us at (786) 709-9742 or fill out the form on the right.
Get Free Quotes from Medical Waste Pros Miami Today
If you are in Miami and in need of medical waste disposal services, our partners provide top-quality options. We will help you find services of any type, including mailback return kits and ongoing scheduled pickups.
To get free, no-obligation quotes on services in your area, fill out the form on the right or call us at (786) 709-9742. We will answer any questions you have and quickly deliver free quotes from several local service providers.