Thousands of businesses and health care providers make use of sharps on a day to day basis. No matter what your business uses sharps for, there's one constant, sharps require disposal. For a business looking to get rid of their used sharps, a mailback service provides an excellent option.
How Mailback Works
Sharps mailback provides a lot of convenience for a business. A medical waste disposal provider will send a certified sharps container to you. Once you've received the container, you can deposit the sharps in, making sure to follow proper sharps disposal procedures.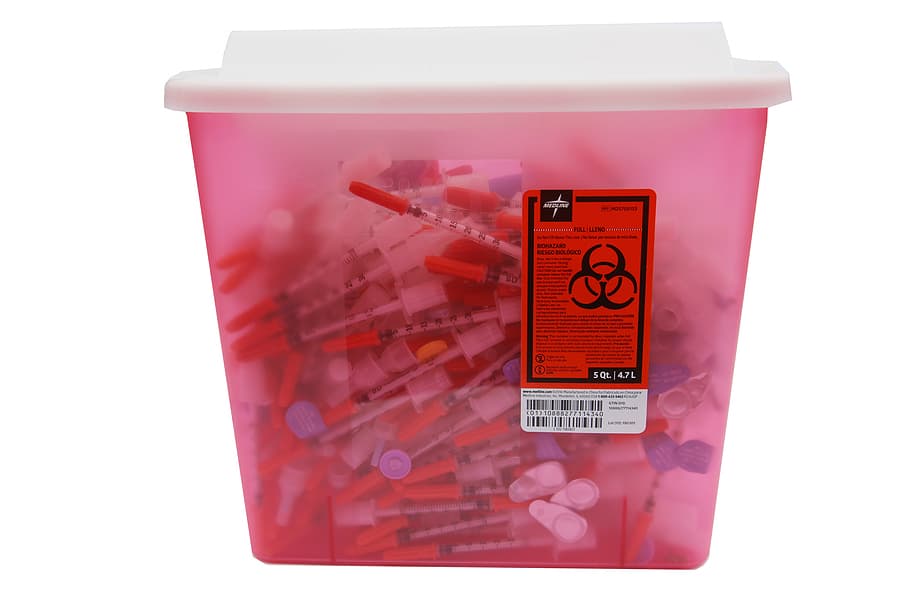 Once the container is full, and properly sealed with a protective bag liner and marked with a tracking code, you can ship it out. With most mailback services, the container is USPS certified, and you can ship it using their standard services.
Once the disposal provider receives the container, they send a formal manifest of destruction, certifying that the safe disposal of the sharps.
What Business Benefits the Most from Sharps Mailback?
Generally, mailback works best for practices that use needles on a consistent basis, but aren't large enough for their own internal disposal system, or don't produce enough waste to justify a consistent pickup schedule. However, many businesses outside of that group still find mailback a convenient and effective option for their sharps disposal needs.
Specific businesses include:
Clinical testing laboratories
Doctor's offices
Diabetic patients
Dental offices
Home nurses
Law enforcement
Pharmaceutical businesses
Veterinary offices
Contact Us to get Started
We partner with medical waste disposal providers across the country who can get you started with a sharps mailback program that works for you. Call us at (888) 755-6370 or fill out the form on the page and we'll connect you to an affordable and convenient option within minutes.