If you work around needles, you're probably familiar with the fact that they need to be disposed of separately from other kinds of medical waste. But once you've collected them in a sharps container, what do you do next? How do you dispose of your sharps?
One of the most convenient and cost-effective options is using a mail back sharps disposal service.
What Is Mail Back Sharps Disposal?
Mail back sharps disposal services allow you to pack and ship your sharps waste through the USPS to a secure sharps disposal facility.
Much like many other mail back programs, a mail back sharps disposal provider will send you the special containers or protective bag liners you need to safely prepare your sharps for disposal, including labels for prepaid shipping.
The Mail Back Sharps Disposal Process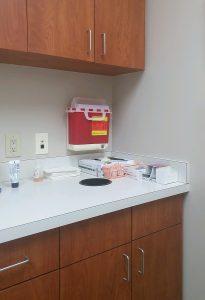 The process for mail back sharps disposal is simple, and requires only four main steps.
First, after arranging with a destruction provider, you will be sent the packaging materials you need to store the potentially hazardous sharps waste. These materials can include designated disposal containers, bag liners, barcode tracking labels, and a USPS-approved return box.
Next, collect used sharps over time in the provided containers. The sharps appropriate for these containers include used needles, syringes, and lancets.
Once the containers are full, simply package up the sharps container with the materials provided and mail them back to the destruction provider.
To provide proof that your sharps were properly and securely disposed of, the destruction provider will then send you a formal manifest confirmation of the destruction. This can server as both personal reassurance and can be used as legal proof that you had the sharps properly destroyed.
Benefits of Mail Back Sharps Disposal
Using a mail back sharps disposal service not only saves time, but it's also more cost effective and secure than other sharps disposal methods.
Saving Time
Because you are already filling up the sharps containers over time, mail back sharps disposal makes the end of that process even easier. Rather than finding a location like a hospital or pharmacy to drop off your sharps for disposal, you can simply package and ship them right from your office.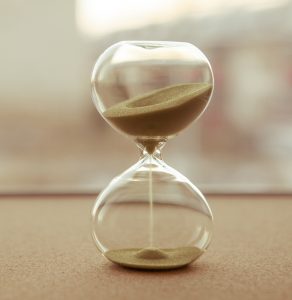 In addition, because all of the materials are sent to you by the destruction provider, there's no need to worry about finding secure containers or making sure that you are safely transporting any hazardous medical waste yourself.
Cost Efficiency
In addition to the money saved as a result of not wasting time transporting the sharps or obtaining secure containers, mail back sharps disposal can also save you money on transportation fees, pickup fees, and other indirect costs associated with traditional sharps disposal.
Security
Finally, mail back sharps disposal is more secure. Because you receive a manifest confirmation, you have a hard copy of legally-admissible proof that your materials were properly disposed. Even though the sharps may contain protected health information (PHI), you can rest assured knowing that it was handled professionally and properly destroyed.
Have Sharps That Need to be Disposed?
Medical Waste Pros can help you find the best mail back sharps service provider near you. To get started, fill out the form on the right or give us a call at (888) 755-6370 for a free, no-obligation quote.