Proper Houston Medical Waste Disposal
Medical waste can be split up into several different categories. Because of this, managing medical waste can get complicated and difficult. However, to avoid fines and other issues, it's important to always accurately dispose of medical waste.
We have complied a few good rules of thumb to help you stay in compliance and keep your community and environment safe:
Don't Move Your Medical Waste to a Different Location – If your facility relocates (even just across the street), refrain from taking your medical waste with you. The Department of Transportation has strict rules regarding who can transport waste—use a permitted hauler.
Separate Pharmaceuticals from Other Types of Medical Waste – Pharmaceuticals should be placed in separate, specially designed containers for disposal. They are regulated in a specific way due to the fact that their high concentrations keep them from degrading over time.
Don't Leave a Medical Waste Container Open – Full medical waste containers that are left open risk being spilled or mingling and contaminating other materials. Avoid this by using containers that can closed while in use, and sealed completely for disposal.
Participate in Regular Training – The Occupational Safety and Health Administration (OSHA) requires yearly, documented training on blood borne pathogens for every employee who might come in contact with infectious materials.
Keep Aerosols, Alcohol, and Other Chemicals Out of Medical Waste – Some types of medical waste, including certain chemicals, are hazardous and require special disposal techniques. These rules can get tricky, so it's recommended you receive help from professionals.
To ensure proper disposal practices by any person or business who generates medical waste, there are laws in effect at the local, state, and federal levels. They aim to protect the health and safety of workers, the general public, and the environment.
Medical Waste Pros Houston can help you stay in compliance by connecting you to knowledge, qualified disposal service providers in your area. Don't risk it and throw it in the normal trash, use a specialist to protect your community.
Call us today at (713) 965-6346 to find a reliable disposal company near you.
How Can I Dispose of Medical Waste in Houston?
The most important thing to remember when considering how to dispose of medical waste is to never flush it down the toilet. This has severe repercussions and puts sanitation workers, janitors, and sewage treatment workers at risk of contracting communicable diseases.
To avoid this, there are several services available in Houston to help you properly dispose of your medical waste:
Regularly Scheduled Medical Waste Disposal
Designed for companies that produces large amounts of waste on a regular basis, scheduled services book container pickup dates in advance to help manage waste over time. The service provider will supply large containers to store the waste in until the pickup date arrives, and they take the waste to dispose of it.
These services can be scheduled at any frequency, ranging from daily to annually.
On-Call Medical Waste Management Services
If your organization doesn't generate waste frequently, but does accumulate it over time, on-call services are ideal. With this type of service, you collect your waste and store it until you need it picked up, then you call a disposal company and they stop by to make a one-time pick up.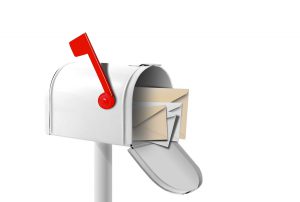 Medical Waste Pros Houston has a network of providers who offer this convenient service option.
Mailback/Shipping and Return Kits
Mailback services are built to serve small waste generators. The service provider supplies a mailback kit, which includes the waste container, the shipping container, a prepaid shipping label, instructions and more. You simply fill the container, and when its full, mail it back to the company for disposal.
All types of waste can be sent through the mail—provided it is in the right container. Soft waste, sharps, liquid waste, and even chemicals can be shipped, just be sure to follow all instructions to a T.
Get Free, No Obligation Quotes on Medical Waste Disposal Services in Houston Today
Don't throw your medical waste in the normal trash—if you do you are endangering your community. Instead, let Medical Waste Pros Houston connect you with qualified contractors in your area who know the disposal industry inside and out and will help you legally and safely manage your waste.
Just call us at (713) 965-6346 or fill out the form on the right to get started and receive multiple free quotes on medical waste disposal services in Houston.