Deciding between a medical waste mailback program or container pickup program can be difficult, as both have pros and cons. Before deciding, it's important to understand the difference between the two medical waste disposal methods in order to understand which one is right for you and your business. 
The following infographic outlines the difference between a mail-back program and container pickup program. You can also read more about mailback programs vs container pickup programs on the Minnesota Pollution Control Agency website.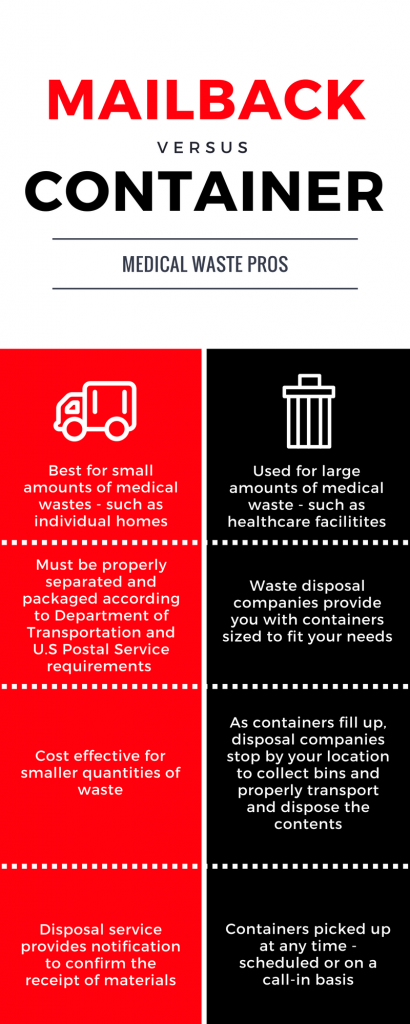 Get Free, No-Obligation Quotes on Regulated Medical Waste Disposal Today!
Medical Waste Pros can help you find a compliant regulated medical waste disposal company right in your area. We'll help you select the containers, schedule, and system that works best for your organization. To get free quotes on regulated waste disposal, fill out the form to the right, or give us a call at (888) 755-6370.