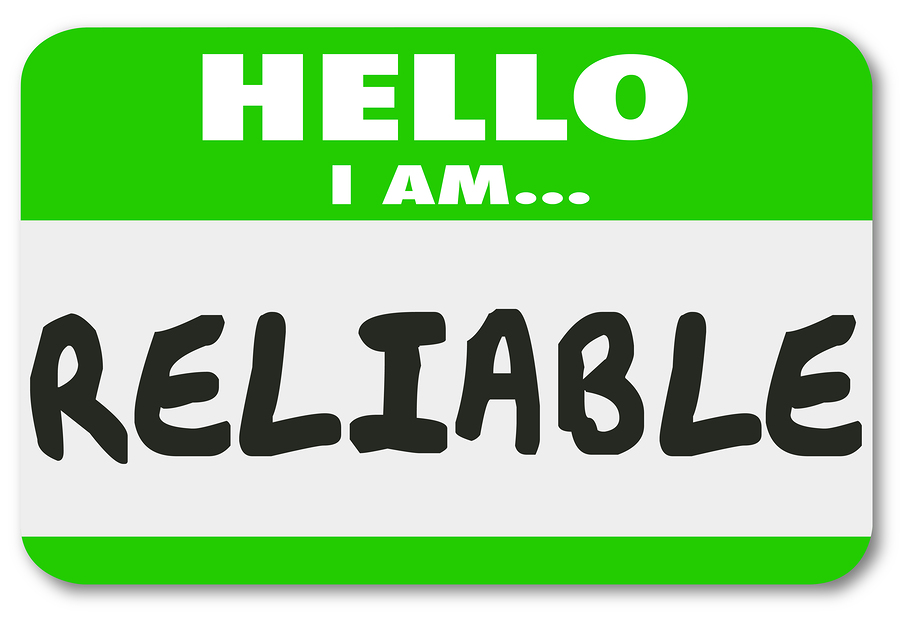 It's important when choosing a reputable medical waste disposal company to consider the implications of improper disposal methods. In the event the company you hire to dispose of your medical waste does not follow local and state laws and regulations, your company could be held liable for improper medical waste disposal.
Hiring a reputable medical waste company is critical to the longevity of your business. So how do you choose the right one?
The following infographic highlights five tips to look for when selecting a medical waste disposal company.
You can also read more on how to select a reputable medical waste disposal company on US Bio-Clean's website.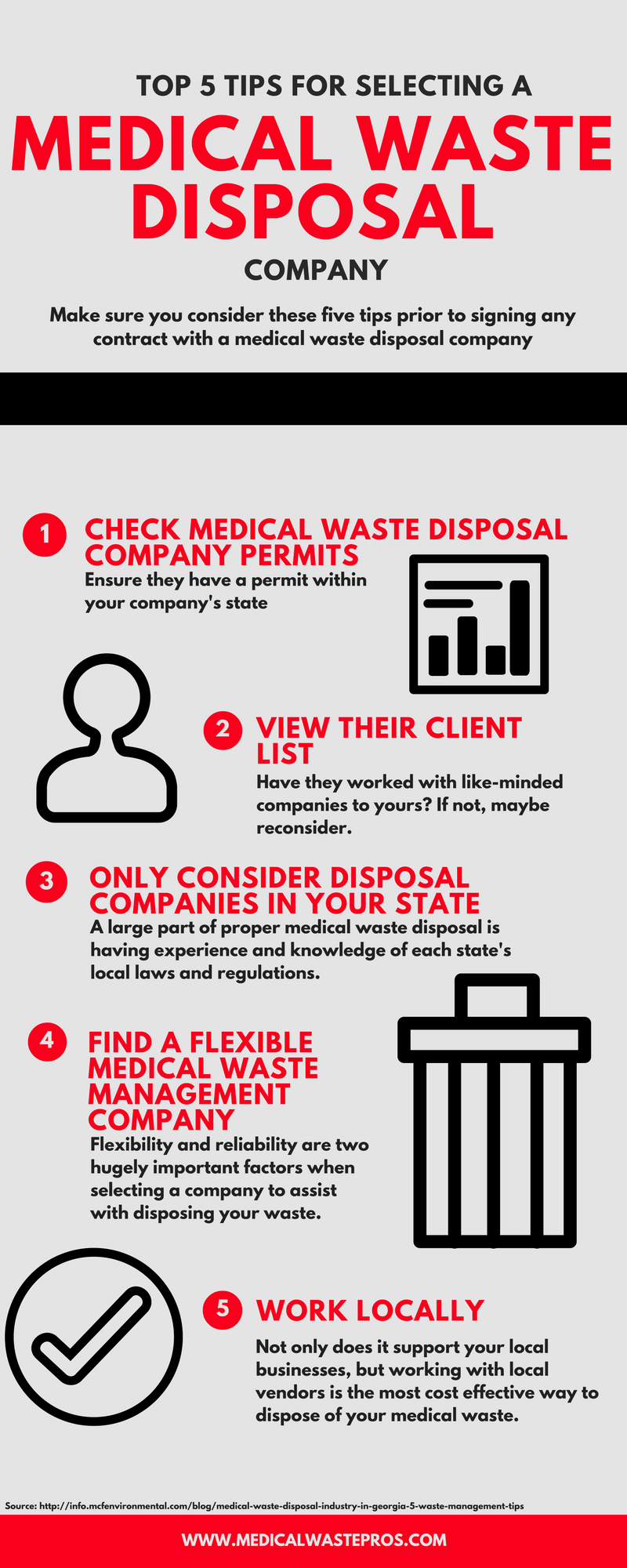 Get Free, No-Obligation Quotes on Regulated Medical Waste Disposal Today!
Medical Waste Pros can help you find a compliant regulated medical waste disposal company right in your area. Our nationwide network of reputable medical waste disposal providers will help you select the containers, schedule, and system that works best for your organization. To get free quotes on regulated waste disposal, simply fill out the form to the right of your screen, or simply give us a call at today (888) 755-6370.