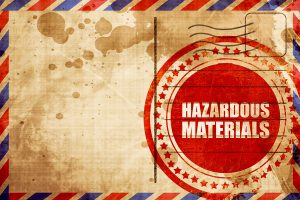 If you're looking for a more cost-effective way to dispose of smaller quantities of medical waste while remaining in compliance with state, local, and federal laws, a mail back system can be a great alternative to a medical waste disposal company that picks up your medical waste regularly.
Also known as a Medical Waste Mail Back Program, this system is ideal for smaller clinics, households, nursing homes, and any business that has small amounts of sharps they need to dispose of.
Medical Waste Pros can connect you with a local provider that can help you determine the system that works best for your needs. Fill out the from to the right to get started!
How the System Works
Infectious waste or any type of medical device that could break the skin must be separated and disposed of differently than any other kind of garbage. An empty container or regular trash bag just won't cut it- you're risking your family, your sanitation workers among others to injury or exposure to blood-borne pathogens or other issues.
State and Federal laws mandate that all sharps be stored and disposed of in a certified rigid, impenetrable container to safeguard anyone who might handle it.
Make sure to ask your medical waste disposal provider if your collection containers meet the shipping and safety requirements of the Department of Transportation and United States Postal Service.
The collection container
A heavy plastic liner bag
Packing boxes
Instructions for use and packing
A prepaid shipping label
When your container is full, you just ship it to your medical waste disposal company, and they'll document they received it and let you know.
A mailback system is an efficient, easy-to-use way to dispose of small amounts of medical waste. To get started, give us a call at (888) 755-6370 or fill out the form to the right.
What are the Requirements for Lawful Disposal?
A certified container is required for any type of medical waste disposal by mail. The ultimate reason is simple- you need to ensure the safety of anyone handling it. This is called lawful disposal, and each container used for a medical waste mailback system:
Needs to Pass DOT Regulations– There are several tests mandated by the DOT that certified testing labs have to test if the container can withstand heat, humidity, and any kind of fall or damage before it can be used in a mail-back system.
USPS has its own set of rules– Once the container is DOT approved, the United States Post office has additional requirements, from putting an identifiable biohazard graphic on each box and ensuring that a manifest is included in each box that identifies the contents.
Triple-layer protection – Each kit should include a triple layer of protection, including a spill resistant bag and two cardboard boxes to ensure there are no spills or leaks if there's an accident.
If you're having your medical waste picked up, your disposal company will take care of this for you- but your mailback system should include all the components to comply with these requirements.
Reduce Your Medical Waste Disposal Costs with a Mail-Back System
Mail-back systems eliminate some of the costs that are built into the price of picking up and disposing of medical waste. Because of this, you can spend significantly less by shipping your medical waste from your facility instead of having it picked up by your medical waste disposal provider.
You can also utilize a larger collection container- as long as you can secure it. The more you collect and ship, the less frequently you'll have to request a new system, which will save you a significant amount of money over time.
Once you find that the container is filling up more quickly and you're shipping it back more often, you can opt to have it picked up, which saves you the time of packaging up your medical waste to be shipped.
Get Free, No-Obligation Quotes on Medical Waste Mailback Disposal Services today
Medical Waste Pros can help you find a reliable local provider to help you select the mailback system that works best for your medical waste disposal, or set you up with a medical waste management company for small amounts of sharps, and other types of medical waste disposal.
To get started, fill out the form to the right, or give us a call at (888) 755-6370. Within minutes, we'll get you free, no obligation quotes for your service.