Proper Medical Waste Disposal
Medical waste disposal can be a headache to manage in any workplace. It can be tricky and stressful to handle all the medical waste disposal while staying compliant with the regulations set in Texas, so be sure you are doing it right.
To help ensure your organization is handling medical waste disposal properly, follow these guidelines: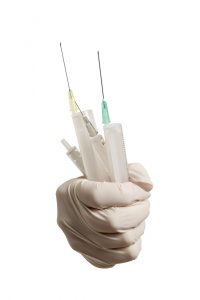 Do Not move your medical waste to a different location, whether your organization relocates or other circumstances. Have a scheduled pickup fro m a qualified medical waste disposal service transport your waste for you.
Do Not store alcohol, aerosols, or any other chemicals with medical waste. Some chemicals and medical waste are considered hazardous and you should consult with an expert on how to dispose of any collected chemicals
Do Not mix or dispose of pharmaceuticals with other medical waste. Pharmaceuticals should be store in specially designed containers.
Do Not ignore required training for handling medical waste. OSHA requires documented training every year for anyone who may be at risk of exposure to disease-causing germs in medical waste.
Do Not leave medical waste containers open and ensure all full waste containers are sealed.
Medical Waste Pros San Antonio is knowledgeable and experienced in handling medical waste disposal. Our professional contractors will work to keep your organization compliant with the latest laws and regulations affecting your location.
Find a disposal expert in San Antonio today by giving us a call at (210) 460-6609.
How Can I Dispose of Medical Waste in San Antonio?
When flushing medical waste down the toilet, the risk of exposure is spread to sanitation workers, sewage workers, janitors, and even the entire community. Avoid flushing any medical waste down in order to minimize the risk of contamination.
There are a few different ways to safely dispose of your medical waste in San Antonio, including:
A regularly scheduled service can be arranged in order to pick up your organization's medical waste at a frequency which suits you. A local provider will fit your schedule and supply your location with properly-sized containers to store your waste between pickups.
All pickups using a secure, tracking system to provide you with documentation on the destruction of your waste.
Mailback disposal services are an ideal option for organizations with smaller quantities of sharps, soft medical waste, amalgam, and mercury, or any other medical waste. A typical mailback system will provide you with the components needed to package and mail your medical waste at a secure facility.
With mailback systems, returning and/or disposing of medical waste is done efficiently and affordably.
For those needing a medical waste pickup on an irregular basis, Medical Waste Pros San Antonio is the perfect way to schedule an impromptu service to collect your medical waste. This option is also suitable for emergency pickups that require immediate medical waste cleanup and disposal
With all the services that our network of professionals offer, we can match the one that will best suit what your organization requires. Get your free quotes today!
Get Free, No-Hassle Quotes on Medical Waste Disposal Services in San Antonio Today
To receive free quotes from local, high-quality service providers in your area, simply give Medical Waste Pros San Antonio a call at (210) 460-6609 or fill out the form on the right. Within minutes, you will be on your way to find the best option for your organization's medical waste disposal needs.