Proper Medical Waste Disposal in Detroit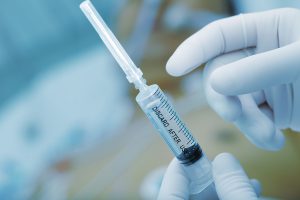 Businesses across the U.S. that produce medical waste have to find appropriate ways to deal with it. Handling medical waste can be dangerous, and improper disposal can lead to severe consequences. Medical Waste Pros Detroit understands the pressure businesses are under, and works hard to make the medical waste disposal process simple and easy.
The best way to ensure your organization is following all federal and Michigan state regulations is to set up a streamlined process for handling medical waste. Here are a few good rules of thumb to follow that will keep you patients, employees, and community safe:
Hold Regular Training – The Occupations Health and Safety Administration has developed extensive training on how to manage blood borne pathogens. Any employee who comes into contact with these materials while on the job should receive yearly documented training. Regular training will decease accidents and keep everyone safe.
Don't Transport Your Own Medical Waste – The Department of Transportation has strict guidelines outlining who can and cannot transport medical waste. If you move your own medical waste and an accident happens, you will be 100% liable for any harm done.
Keep Alcohol, Aerosols, or Chemicals Separate from Medical Waste – There are several types of medical waste, and each one needs to be handled differently. Some materials are classified as hazardous and should not be mixed in with the normal trash, or with medical waste.
Keep Pharmaceuticals Separate – Most medicines and drugs have high concentrations and require specific treatment before disposal. Don't mix your pharmaceutical waste in with other kinds of medical waste.
Store Medical Waste in the Proper Containers – Anything that comes into contact with medical waste needs to be treated as medical waste, in case it has been contaminated. To avoid this, keep medical waste stored in separate, labeled, closable bins.
There are right and wrong ways to handle medical waste, but with a few systematic changes to an offices disposal processes, it can be easy. Making a strategy and communicating it with everyone in the office will create a safe workplace.
Partnering with a local medical waste management company will always help. Medical Waste Pros Detroit will find a disposal provider in your area who is qualified to handle the type of waste you produce. To get started just give us a call at (313) 879-3056.
How Can I Dispose of Medical Waste in Michigan?
Safety is of the utmost importance when handling medical waste. For this reason, it is imperative that you never flush medical waste down the drain or throw it out with normal trash. Doing so endangers unsuspecting workers down the line, such as sewage treatment workers, janitors, and sanitation experts. If you enlist the help of a qualified waste disposal company, you have several safe disposal service options:
Mail-back systems are extremely convenient for small waste producers or companies that are located remotely. A local service provider will supply a kit with everything you need, including a container for the waste, a shipping container, and a prepaid shipping label.
Any type of waste can be shipped through the mail, as long as it is properly contained. Mailback kits come with instructions, and as long as they are followed the shipment will be in compliance with all federal and local laws. Everything from mercury to amalgam to sharps and even liquids will be safe.
For businesses that produce medical waste regularly, ongoing services are ideal. A local provider will work with your company to determine a pickup schedule and supply the proper containers for your waste. From there you simply fill up your containers, and the contents will be picked up automatically according to the predetermined schedule.
This service is optimal for business that produce large amounts of waste, but pickups can be scheduled at any frequency, including daily or annually.
This service is similar to regularly scheduled services, except you simply call a local service provider whenever your collection bins are full, rather than have prescheduled pickups. If your organization produces waste irregularly, or you have the capacity to store your waste for extended periods of time before it's picked up, this is an excellent service option.
This is a cost effective option, as pickups fees are less frequent.
No matter what service type best fits your company's schedule, Medical Waste Pros Detroit will find a local provider who can dispose of your waste affordably.
Get Free, No-Obligation Quotes on Medical Waste Disposal in Detroit Today
Medical waste should be handled carefully so as not to spread disease or cause harm to anyone who handles it. Medical Waste Pros Detroit partners with capable service providers across Wayne County who specialize in medical waste disposal and help companies in any industry stay safe and compliant.
For free quotes on available services near you, call us at (313) 879-3056 or fill out the form on the right. Within minutes you will have several priced options to choose from.