Proper Medical Waste Disposal in Baltimore
Medical waste disposal is one of the more difficult procedures to streamline for any Baltimore office. There are different types of medical waste, and each one needs to be contained and disposed of separately.
There are things all organizations can do to make their waste management strategy more effective. To help keep businesses safe and efficient, we have put together some tips to increase office safety:
Don't Mix Medical Waste with Aerosols, Alcohol, or Other Chemicals – Hazardous waste requires special treatment—never mix it in with other types of medical waste. Medical waste disposal costs are calculated by the pound, so segregating waste keeps costs down.
Keep Medical Waste Secure

– Medical waste contaminates everything it touches. To keep your office clean and safe, keep medical waste is secure, closable containers, out of reach of patients who may accidentally place normal trash in it.
Train Employees on Managing Medical Waste

– Yearly, documented training on blood borne pathogens is required by the Occupational Safety and Health Administration (OSHA) for all employees who may be at risk of exposure to disease-causing germs. Failing to provide training to employees increases the chances of accidents.
Keep Pharmaceuticals Separate from Other Types of Medical Waste

– Pharmaceuticals do not degrade overtime, which is why they must be disposed of separately. Don't mix your expired pharmaceuticals with other types of medical waste—put them in separate, clearly labeled containers.
Don't Transport Your Medical Waste

– The Department of Transportation has rules regarding who can legally transport medical waste. If an accident occurs during transportation, the transporter is held liable. Use a permitted hauler to stay safe.
Laws at the federal and state levels mandate how medical waste needs to be handled. Every office that produces medical waste must comply, and having an a streamlined, efficient office procedure for managing medical waste helps reduce accidents and keep patients and employees safe.
In addition to organizing your office for a more efficient waste removal process, partnering with disposal provider will help you stay in compliance with the law.
To find a qualified medical waste disposal provider near your Baltimore business, call us at (410) 505-8567 or fill out the form on the right.
How Can I Dispose of Medical Waste in Baltimore?
There is a right and a wrong way to dispose of medical waste in Baltimore. Never flush medical waste down the toilet or throw it away as regular trash. If you do it puts janitors, sanitation workers, and other public employees at risk.
Using a service provider will help you manage your waste in a safe and responsible manner. Plus, there is a variety of service options available to help businesses small and large dispose of their medical waste.
Regularly scheduled medical waste disposal services are designed for large companies that produce large volumes of waste consistently, but it can be a good option for any business. Your service provider will supply the proper containers for your waste and will work with you to determine the best frequency for waste pickups.
This is a convenient and reliable service option that ensure you are never left with copious, unmanageable amounts of medical waste lying around your office.
On call waste services are similar to regularly scheduled pickups, aside from the scheduled part. With on-call services you are given the appropriate containers, fill them up with your medical waste, and call your provider whenever its full.
Most types of medical waste can be stored indefinitely, so if you have the capacity to store large quantities of waste, or if you simply don't produce much waste over time, this option is extremely cost-effective.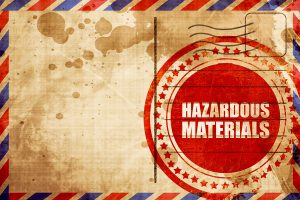 Mailback kits are perfect for companies that don't produce very much medical waste. Any type of waste can be mailed—sharps, liquids, mercury, amalgam, soft waste and more. As long as you use the correct containers to protect those handling the waste, mailback kits are completely safe and legal.
Your service provider will set you up with everything you need, from a shipping container and a prepaid shipping label to the correct container for your waste. As long as you follow the instructions mailback kits are simple and stress-free.
The service option that is right for your business is dependent upon a lot of factors, convenience, price and how much waste you generate being just a few. We can get you free, customized quotes from several service providers so you can select the best option available.
Get Free, No Obligation Quotes on Medical Waste Disposal Services in Baltimore
Medical waste disposal is a key part of any company in the medical field. Proper disposal practices keep patients, employees, public workers, and the environment safe and protected. For help making your office safe and in compliance with the law, give us a call at (410) 505-8567 or fill out the form on the right. We will get you several free quotes on services from reliable providers in your area of Baltimore.