Proper Medical Waste Disposal in San Diego
Medical waste requires special treatment because it poses a threat to the environment and community members. In the wrong hands, pharmaceuticals can cause harm to people, and contaminated sharps that have been tossed in with normal trash can infect unsuspecting public workers.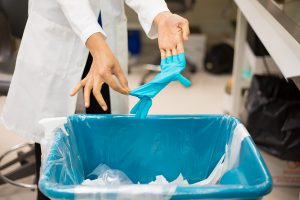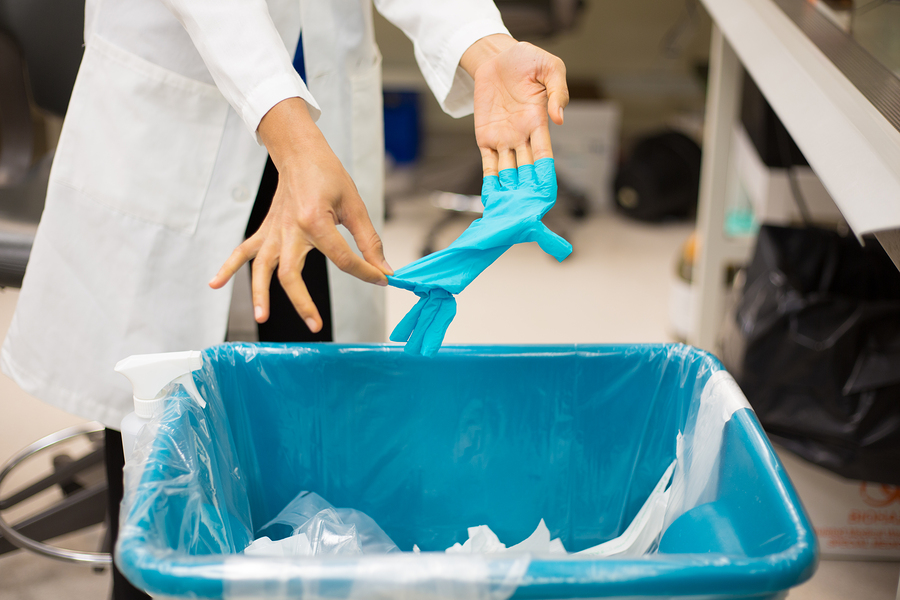 Always make sure you are disposing of your medical waste properly. There are ways to organize an office that help ensure proper dispose of medical waste. Follow these tips to increase the safety of your office and keep your business in compliance:
Separate Your Pharmaceuticals

– Pharmaceuticals require specific treatment before their final disposal. Keep them separated from other medical waste items to ensure their proper disposal.
Hold Regular Training

– The Occupational Safety and Health Administration (OSHA) has created thorough training guides for employees who handle blood borne pathogens while on the job. This training should be given yearly to keep employees refreshed and aware. It will help decrease accidents.
Don't Move Your Medical Waste

– During relocations, do not move your own medical waste. The Department of Transportation has strict rules determining who can transport medical waste—use a permitted hauler, otherwise you will be 100% liable for any accidents.
Don't Mix Medical Waste with Aerosols, Alcohol, or Other Chemicals

– Hazardous waste requires special treatment—never mix it in with other types of medical waste. Segregating waste keeps costs down.
Keep Medical Waste Secure

– Medical waste contaminates everything it touches. To keep your office clean and safe, keep medical waste is secure, closable containers, out of reach of patients who may accidentally get into it.
There are certain things every business can do to increase safety, and reducing contact with medical waste can play a large role in reaching that goal.
Keeping up-to-date on every state and federal law that regulates the treatment and disposal of medical waste can be time consuming and exhausting. Rather than spend time trying to figure it out yourself, partner with a medical waste disposal service provider. They keep on top of the current applicable laws, and will help you find the best system for the waste you produce.
How Can I Dispose of Medical Waste in San Diego County?
There are right and wrong ways to dispose of medical waste. Never flush it down the toilet or put it in with normal trash—it puts anyone who handles it down the line at risk. Instead, there are service available across San Diego County designed to eliminate risks associated with handling medical waste.
For businesses that produce large amounts of waste regularly, regularly scheduled services are optimal. With this type of service, your provider will supply the correctly sized containers, and will work with you to set up a pickup schedule.
From there you don't have to worry about anything else. You simply fill up your collection bins, and a driver comes to pick up your waste automatically according to the schedule you created. It is a simple, convenient, and reliable way to dispose of medical waste.
These services are similar to regularly scheduled services, except that there is no schedule. A service provider supplies you with the proper container, and when it's full you call them and have them pick up the contents within several days.
If your business generates waste irregularly, or is looking to decrease costs through less pickups, this service option is for you.
Any type of medical waste can be sent through the mail, provided it's in the proper container and properly labeled. A mailback service is simple, and designed for small waste producers or remotely located practices.
Your service provider will provide everything you need, from a shipping box with a prepaid label to the waste container and instructions. Mercury, amalgam, sharps, soft medical waste, and even liquids can all be mailed as long as you follow the instructions exactly.
The type of service you need is dependent upon how much waste you produce and how often you produce it. No matter what you are looking for in a service provider, you will find a match in our extensive network of San Diego based contractors.
Get Free, No Obligation Quotes on Medical Waste Removal Services in Southern California
Don't throw your medical waste in the trash or flush it down the drain—there's a better way! Medical Waste Pros San Diego has a network of local contractors who are all ready to help you improve the state of your medical waste management procedures.
Get started today. Just call us at (619) 894-8758 or fill out the form on the right to receive free quotes on dependable, affordable services in your Southern California neighborhood.